CV and Application Training in South Sudan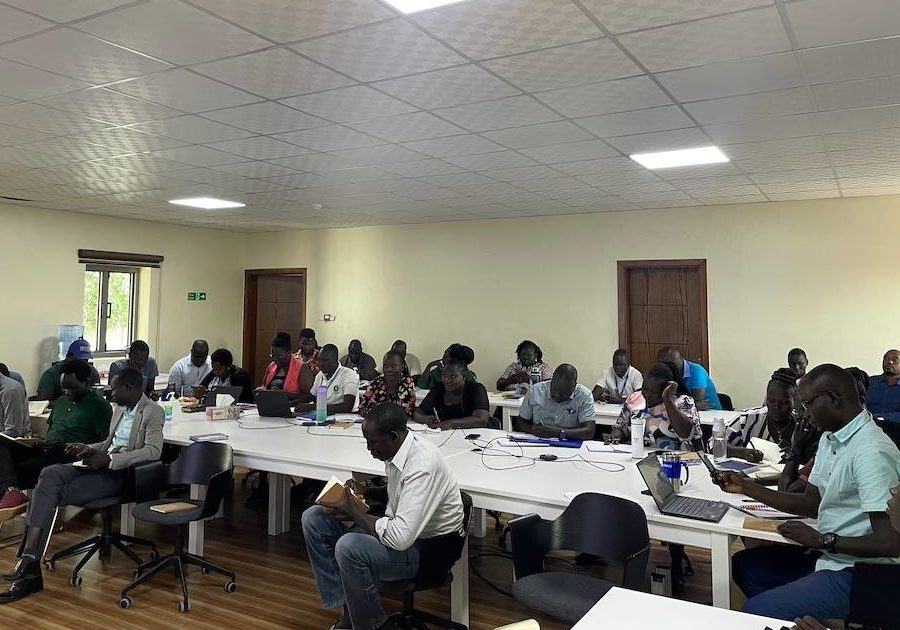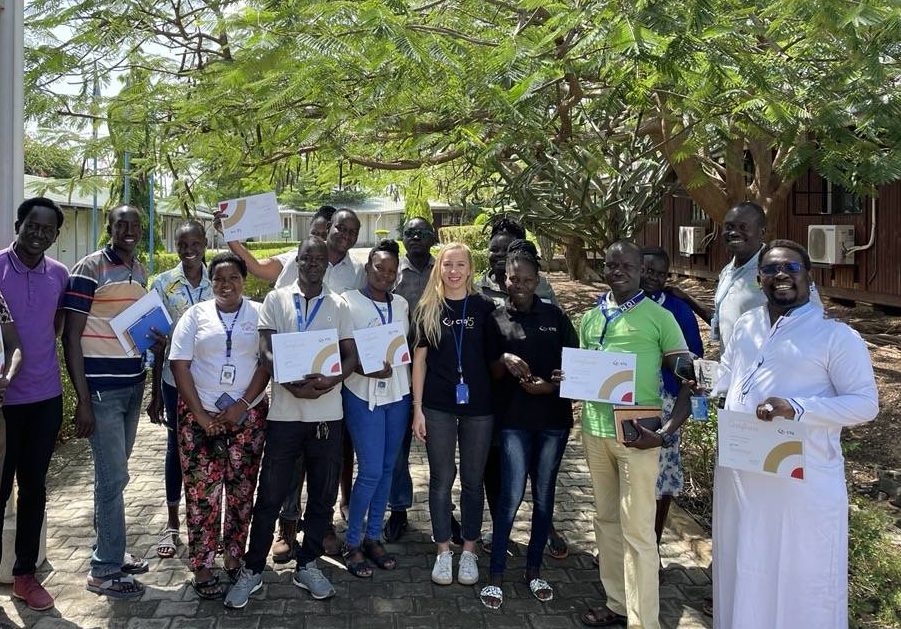 "I was warmly welcomed by those I met and had the privilege to train established humanitarian and development professionals spanning a huge variety of different roles from Midwives and Community Construction Clerks, to WASH officers and many more."
In November, I travelled to South Sudan for a month to deliver an exciting project that involved assisting IOM with supporting the career mobility of their staff through CV and Application Training. South Sudan is a vast country with a rich landscape and a hugely diverse population. It is the world's youngest country, having become independent from Sudan back in 2011. While ongoing tension and outbreaks of conflict continue to impact the nation, it is a country filled with hope and promise.
This trip involved training 142 staff and moving between four different locations, Juba, Bentiu, Malakal and Wau with the UN Humanitarian Air Service, accompanied and supported by my colleagues, CTG South Sudan's Account Managers, Coline and Palmer, as well as Carl our local Field Security Officer.
During my travels I was warmly welcomed by those I met and had the privilege to train established humanitarian and development professionals spanning a huge variety of different roles from Midwives and Community Construction Clerks, to WASH officers and many more. These individuals form the backbone of aid and development programming across the country. Their contributions are essential to helping transform South Sudan into a self-sufficient and thriving nation.
LEVERAGING CTG'S EXPERIENCE TO SUPPORT OUR CLIENTS
CTG is an organisation where people are at the centre. With over 150,000 candidates signed up to our candidate database, our Rapid Recruitment specialists are required to review thousands of CVs and job applications each year for humanitarian roles. Putting our HR expertise into good use, we developed the Committed to Good Curricula to help strengthen people's understanding of CV and Application best practices, predominantly to support the career mobility of local national staff.
When the International Organisation of Migration (IOM) in South Sudan conducted a survey, asking their staff what type of training they felt they would benefit from, their answer was overwhelmingly CV and Application Training. And when they engaged CTG to support making this a reality, we were happy to help. IOM has been a global client of CTG's since 2007 and we share the same commitment to career mobility, recognising the important role it can play in promoting local development.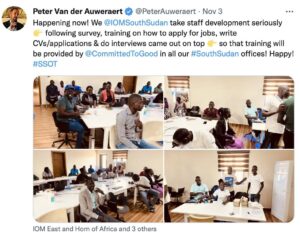 Tweet on the training by Peter Van der Auweraert (Chief of Mission – IOM, South Sudan).
STRENGTHENING ACCESS TO DECENT WORK IN SOUTH SUDAN
In many conflict-affected countries, decent and secure work can be hard to come by, and such is the case in South Sudan. In December 2021, the unemployment rate was recorded at 13.9% which equates to around 1.5 million individuals. However, challenges faced in the formal economy do not stop once decent work is secured and local staff continue to face challenges related to career mobility.
By rolling out this training, IOM is helping to empower their staff to advance their capabilities by better articulating the value they bring to an organisation throughout the application process. This can support not only their internal mobility within IOM, but also provide additional benefits if they chose to apply to other organisations.
Based on CTG's Committed to Good Curricula, CTG created a tailored syllabus of 6 modules covering career mobility essentials such as writing a CV and Cover Letter, completing and navigating online applications, and how to put your best foot forward in an interview. The training was received extremely well, and participants from all locations expressed their gratitude to IOM and CTG for making this training happen.
WHY CV AND APPLICATION TRAINING?
I spoke with Rose Atim, a training participant who has been supporting IOM over the last 7 years as a Mental Health and Psychosocial Support Project Assistant. She explained that despite a lot of local staff having the necessary qualifications, skills and experience, they lack knowledge and understanding of how to present themselves in the most effective light. For many of those who have secured decent work opportunities in the humanitarian or development sectors, they are looking not only to progress to more senior roles but also to take up regional or international opportunities.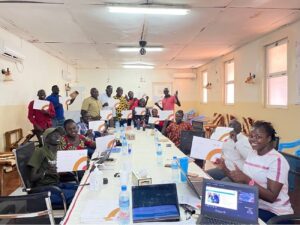 Rose Atim (Far right-hand side with red t-shirt) and IOM trainees with their certificates.
However, when applying for regional or international positions many of the training participants described that South Sudanese nationals often don't make shortlists or get invited back for interviews. Given their extensive experience and skills they believe a primary issue stems from their CVs and applications not being strong enough or up to international standards.
"People don't know how to market themselves. They are all qualified, have the skills and experience, but they lack knowledge on how to get themselves better jobs." – Rose Atim, MHPSS IOM Malakal
DELIVERING A POSITIVE IMPACT IN COUNTRIES AFFECTED BY CONFLICT
The trainings were a huge success: all the participants actively engaged in the activities and asked thought-provoking questions based on the information offered and their past experiences. A highlight of this trip was the sincere thanks expressed by a woman in Malakal for the timing of the training. She had an upcoming interview and before the training was unsure how to prepare to maximise her chances. It was clear that she, along with the rest of the participants, were able to walk away feeling much more confident in their ability to elevate their CV and Applications to a much higher standard.
Sharing CTG's knowledge and expertise on this topic has been a hugely rewarding and valuable experience and we look forward to furthering opportunities to support our partners, as well as the wider economic development of our conflict-affected countries of operation.