INTERNSHIP & MENTORSHIP PROGRAMME

Kickstart your career in humanitarian aid and development
Women not only remain underrepresented in leadership roles, but they are disadvantaged in the path to attaining them; as women's careers progress, their representation declines, along with their opportunities in the aid and development sectors.
This programme works with women of diverse cultural and ethnic backgrounds to provide tangible work experience and mentorship opportunities to enable them to develop successful careers in this sector and beyond.
Underpinned by the ultimate goal of fostering youth development and enhanced access to the aid and development workforce, this programme is working to mobilise a strong cohort of female professionals with the tools and confidence to make a difference.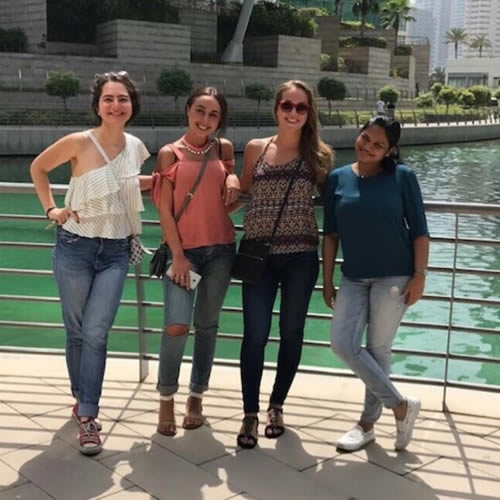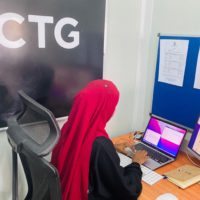 "When I started my internship I was very happy because CTG provided me with the opportunity that I was looking for. I met such helpful people, who taught me many things and helped build my confidence. I've improved my skills during this internship and I know it will help me reach my career goals."
AMINO Former Intern and Current Assistant Account Manager
EMPOWERING WOMEN THROUGH INTERNSHIPS
Lack of access to appropriate skills and on-the-job training often presents itself as a significant barrier to women's ability to join and excel within the formal labour market. This is exacerbated for women in fragile and conflict-affected countries, and so internships provide young women in these contexts with the opportunity to secure these skills and get their feet on the career ladder.
HOW DOES IT WORK?
The Internship Programme lasts from three to six months and is hosted at our management offices.
The Mentorship Programme lasts for the duration of the internship and is held remotely through Skype and email sessions with their assigned Mentor, past Mentors have included our CEO, COO and other senior leadership and management. The mentorship programme opens on 1 September and 1 March.
For those still in full-time education work experience opportunities are provided which last from one to two weeks.
WHY DO WE MENTOR?
To ensure an organized learning experience for Interns, CTG assigns a Mentor for each intern. This makes the interns' tasks and roles well-defined and customised to fit each intern's professional progress.
WHY FEMALE?
According to the World Bank, only 21.8 percent of the labour force was female in 2016. We believe that creating valuable experience for female interns will increase the chances of women finding full-time employment. Committed to SDG 5 Gender Equality, we're actively trying to help close the gender gap through our Female First initiative.
FEMALE FIRST
Find out more about CTG's commitment to women's
empowerment through employment in conflict settings.