UNITED NATIONS RECOGNITION & AWARDS

CTG has been honoured with awards recognising our social good efforts and dedicated leadership
As a company with strong humanitarian values, we are truly proud and grateful to be recognised for how we do business, and how we make a difference in the areas we operate in. See our most recent awards and recognition below.
OSLO BUSINESS
FOR PEACE AWARD
On May 15 2019, CTG CEO Alice Laugher was honoured with the Oslo 2019 Business for Peace Award. Business for Peace is an international foundation based in Oslo that recognises global business leaders who are positively changing the face of business. Alice was recognized for CTG's efforts to promote responsible and ethical business, selected by an award committee made up of previous Nobel Peace Prize Laureates.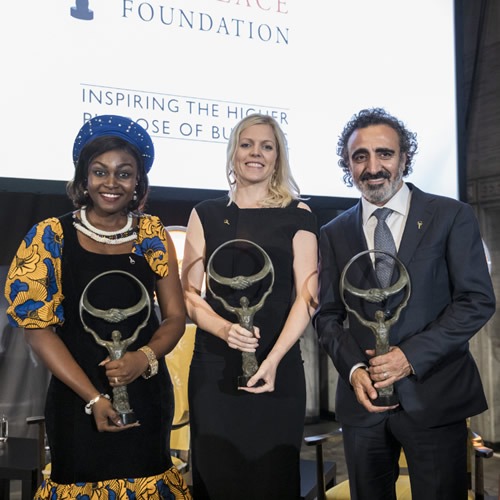 CTG CEO Alice Laugher
A 2019 Oslo Business for Peace Award Honouree

CTG CEO Alice Laugher
2018 SDG Pioneer for Women's Empowerment in Conflict Settings
UAE SUSTAINABLE DEVELOPMENT GOAL PIONEER FOR PEACE AWARD
With a strong business focus on SDG 16 (Peace, Justice and Strong Institutions), we were delighted to be awarded with the Pioneer for Peace Award. The SDG Pioneers campaign recognises those who do an outstanding job of taking action on sustainable development issues and was awarded to CTG by the United Nations Global Compact (UNGC) local network representative in the UAE.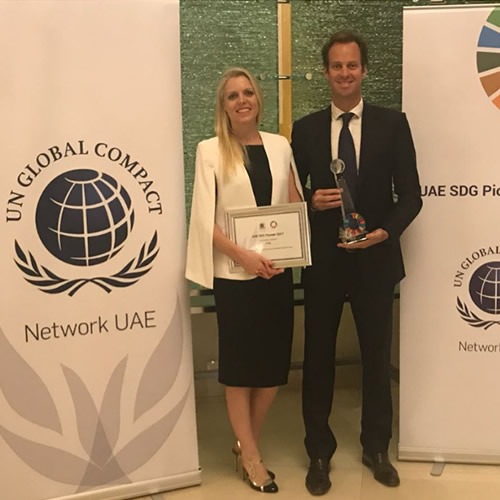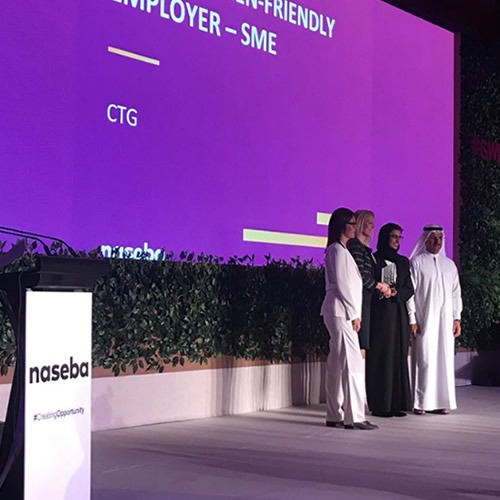 MOST WOMEN FRIENDLY
EMPLOYER AWARD
With a goal to have at least 30% of our project-related roles represented by women in 2030 through our Female First initiative, CTG was honoured to be awarded the 'Most Women Friendly Employer Award' for SMEs in the MENA region at the 19th Global Women In Leadership (WIL) Economic Forum. CTG has publicly committed to SDG 5 and launched the Female First initiative, a recruitment programme focused on employing more women in the conflict-affected countries where CTG operates in.
FEMALE FIRST
Find out more about CTG's commitment to women's
empowerment through employment in conflict settings.