United Nations Global Compact Honours Alice Laugher As A 2018 SDG Pioneer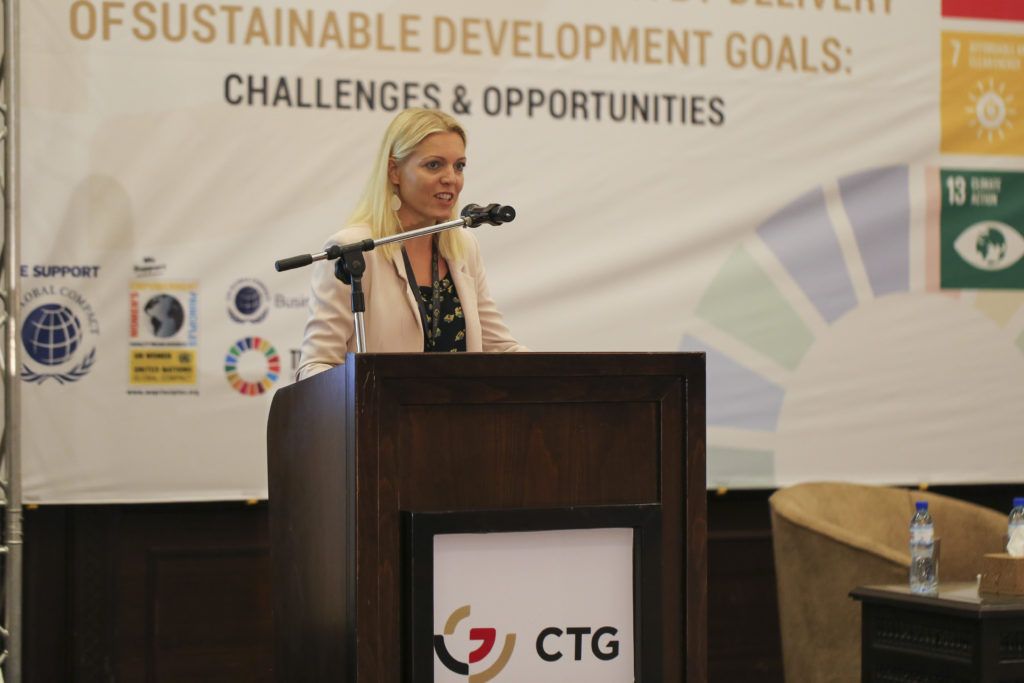 UNITED NATIONS, New York, 18 September – Today, the United Nations Global Compact announced ten SDG Pioneers for 2018. Each year, the UN Global Compact celebrates a group of SDG Pioneers — individuals from around the world who are championing the UN Sustainable Development Goals (SDGs) through their own companies and inspiring others to join the movement. Among the SDG Pioneers selected this year is our CEO Alice Laugher.
Hundreds of nominations were received from diverse regions of the world, from which ten finalists were selected through a rigorous committee, exemplifying how business can be a force for good in addressing the challenges we face as a global society. The SDG Pioneers will be recognized during the UN Global Compact Leaders Summit 2018 on 24 September at the Headquarters of the United Nations in New York.
An SDG Pioneers Selection Group, comprised of representatives from the UN Global Compact Board Members, Expert Networks, Global Compact Network Council, Academia, UN Focal Points and previous SDG Pioneers, voted on the nominees based on a set of criteria. This criteria covers the individual's commitment to embed the Ten Principles and raise awareness on the SDGs, as well as their engagement with the UN Global Compact and its Local Networks.
These ten outstanding individuals are demonstrating how business can unlock economic, social and environmental gains for the world by advancing the Sustainable Development Goals. Showcasing the pioneering actions and progress of these leaders will help mobilize others in this exciting movement to create the world we all want.

– Lise Kingo, CEO & Executive Director of the UN Global Compact.
How CTG Empowers Women
Alice's determination to balance the gender scales and enforce SDG5 (Gender Equality) led to her launching Female First, a CTG initiative that encourages the employment of more women in humanitarian and development roles in conflict-affected countries. The Female First target is that at least 30% of all CTG's project-related roles will be represented by women by 2030. She is Chair of the WEPS (Women's Empowerment Principles) UAE Taskforce, campaigning for businesses in the UAE to sign up to the principles and spreading the news of how gender equality can transform companies for the better; and she sits on the board of the UN Global Compact in the UAE.
Alice is also responsible for CTG Giving – a staff engagement platform that encourages collective action – which supports women's empowerment in the fragile countries CTG operates in. CTG Giving currently supports the Elman Peace & Human Rights Centre in Mogadishu in their mission to empower victims of gender-based violence through entrepreneurship training.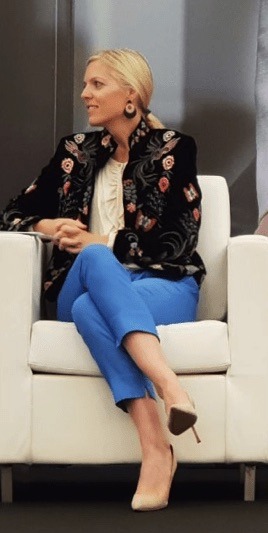 I whole-heartedly believe in business as a force for good and I'm so proud that CTG's efforts towards bringing gender balance to humanitarian and development projects have been recognised by the UN Global Compact. 
– Alice Laugher
The world's largest corporate sustainability initiative, the UN Global Compact calls on companies to align strategies and operations with universal principles on human rights, labour, environment and anti-corruption, and take actions that advance societal goals. In the UAE – where CTG's head office is based –over 131 companies and non-business organization have joined the initiative, and the Global Compact Network UAE has supported their efforts to advance sustainable business practices since 2015.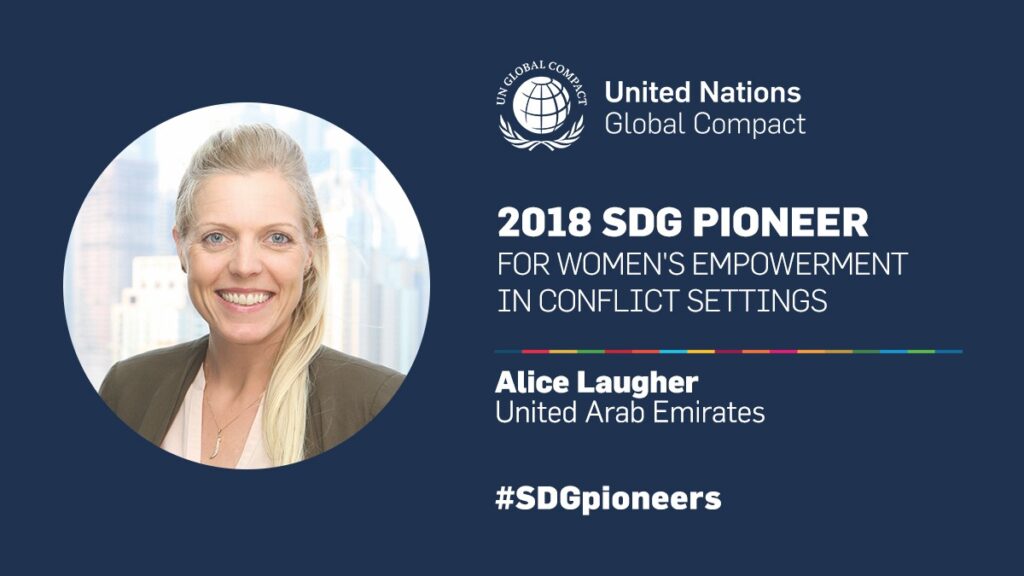 Alice Laugher, CEO of CTG Committed To Good
Alice has grown CTG "Committed To Good" from humble beginnings in Afghanistan in 2006, a company which has enabled humanitarian projects in 21 countries.
From running Ebola treatment clinics in Liberia, to managing food aid projects in South Sudan, to monitoring the movements of migrants in Libya; CTG supports global humanitarian response and redevelopment of fragile states.
Alice is an award winning and committed advocate for the SDGs and Women's Empowerment. The driving force behind CTG Giving which is currently running an entrepreneurship training for victims of Gender-Based violence in Somalia and #FemaleFirst which pledges to create job opportunities for women in conflict-affected countries.
I know that gender equality is an area in which we can really make a difference, especially to local women in war-torn countries where women aren't afforded the same opportunities as men.