Highlights From Accepting The 2019 Business For Peace Award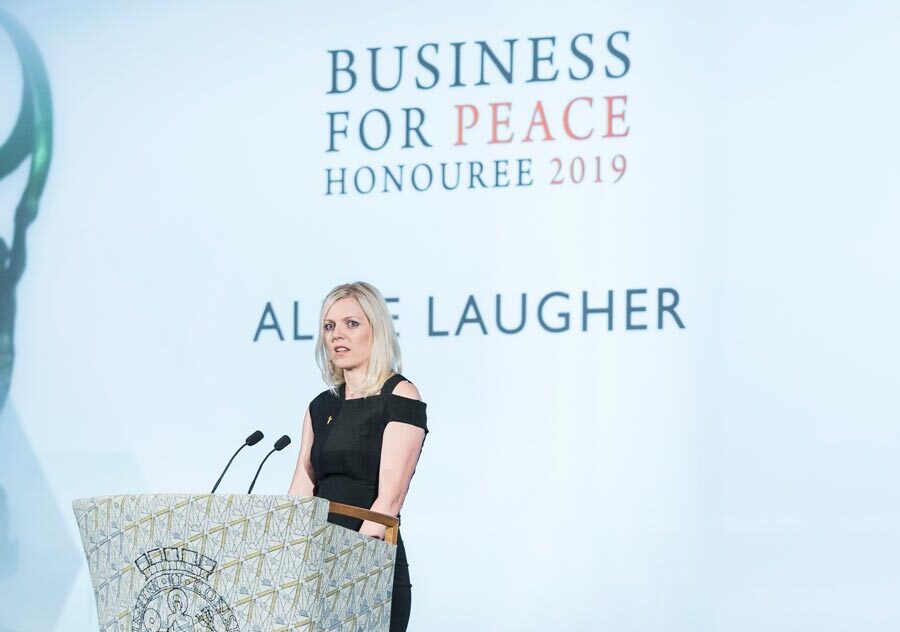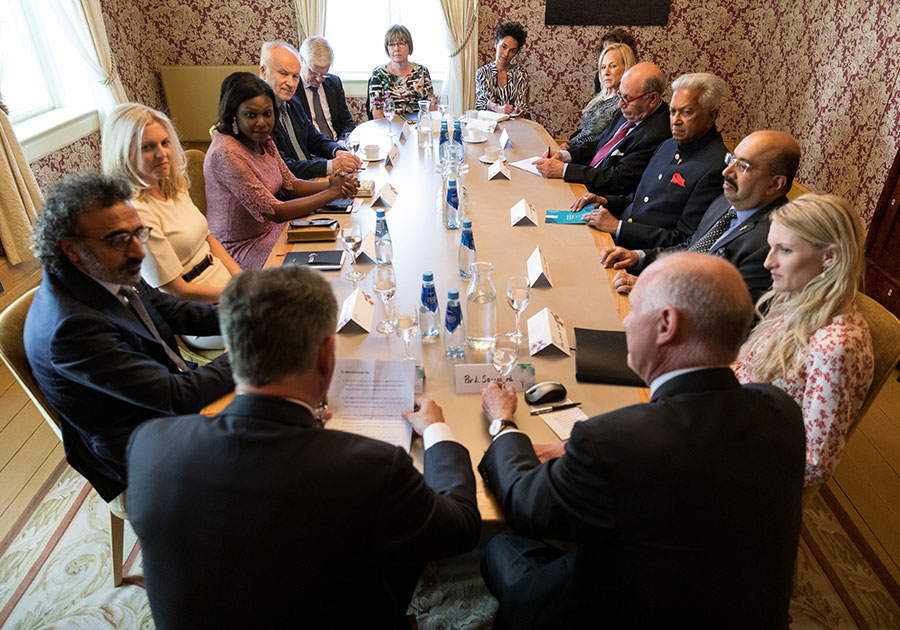 Watch my acceptance speech below, and read on for more insights about the experience:
I am extremely privileged and humbled to have stood on the stage at Oslo City Hall to accept the prestigious Business for Peace award on Wednesday at the Business for Peace 2019 Summit, the very same stage where Nobel Peace Prize Laureates have been recognised.
It's thanks to the over 3000 staff CTG has operating in challenging environments, without whom I would not have achieved this honour; I light the candle, but they carry the torch and drive our initiatives in places where impact is needed most.
Each year, the Business for Peace award committee, made up of previous Nobel Peace Prize Laureates, select honorees who exceed in their respective field, and this year I was fortunate enough to have been recognized for CTG's efforts to promote responsible and ethical business. I was positively awestruck by the magnitude of the event, which was in attendance by over 1000 people, including the Crown Prince of Norway, the Deputy British Ambassador, the Palestinian Ambassador, the UNDP Administrator, and numerous other business and country leaders.
I accepted the award alongside Agbor Ashumanyi Ako (co-founder and Medical Director of GiftedMom) and Hamdi Ulukaya (Founder and CEO of Chobani), who are stellar examples of successful business leaders who are working hard to counter inequality and encourage diversity. I'd like to take this opportunity to urge you to join me in my endeavour to create an inclusive, rewarding and safe workplace for people in conflict-affected regions. I believe that in order to achieve the UN Sustainable Development Goals, we need participation from all parts of society, including the business sector. 
The nomination video done by Business For Peace 
At CTG we believe that all responsible businesses have a commitment to sustainability. Our shared value (CSR) strategy embeds our ethos and brand name, "Committed to Good", into policy and action. Our first CSR strategy which launched in 2015, took a principle-based approach to the SDGs and since then we have continued to improve, standardise and expand our sustainability commitment. 
FEMALE FIRST
Launched on International Women's Day 2017, Female First aims to balance the gender scales in humanitarian employment. Since adopting Female First, we have increased the number of fully vetted female candidates on our database by 244%. Our goal is for 30% of our project-related roles to be represented by women by the year 2030.
CTG GIVING 
CTG Giving brings the CTG team together to discuss social impact initiatives, with a focus on empowering women in the countries that we operate. Last year we delivered CTG Giving's first grant to Elman Peace, a foundation based in Somalia that's committed to providing life-saving support to those in need. 
COMMITTED TO GOOD SUMMIT 
CTG hosts an annual Committed to Good Summit, an SDG-focused event that brings together humanitarian actors, private sector, public sector and members of the local community to explore ways to collaborate and accelerate the SDGs on the ground. We hosted our first summit in Gaza. Our 2019 Committed to Good Summit will be in Mogadishu, Somalia. 
To find out more about CTG's commitment to social good, read here.