Technological Trends That Are Advancing Humanitarian Aid
Advances in technological trends have given rise to a whole new way of assisting humanitarian aid. With the introduction of mobile technology, artificial intelligence, and machine learning, it's becoming significantly easier to overcome certain humanitarian challenges. In this blog, we discuss four trends that are advancing humanitarian assistance around the world.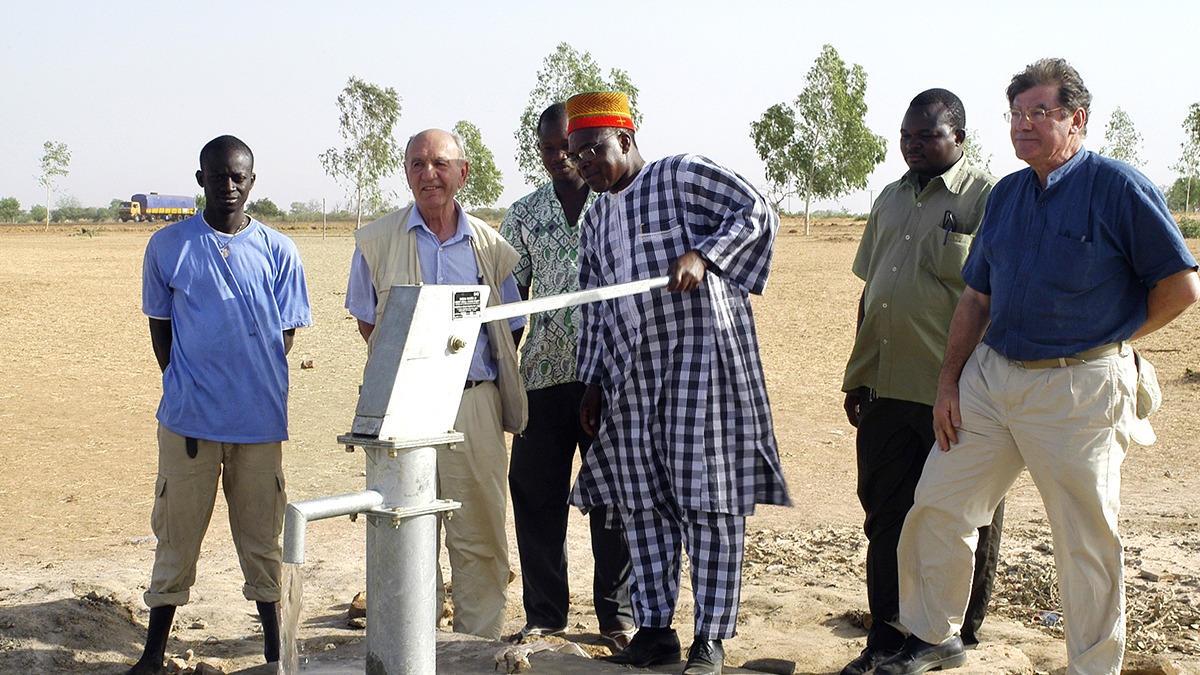 Artificial Intelligence
Artificial intelligence refers to the intelligence of machines. Similar to humans, AI machines are able to learn from experience and adapt to new inputs. AI is especially beneficial when it comes to big data. Data-driven decisions are important for the humanitarian industry, but gathering, processing, and analysing this data can be challenging in crisis settings, due to factors like insecurity and limited connectivity.
Having access to big data could enable more targeted relief efforts. Using machine learning algorithms that can analyse phone data will make it easier to identify the most vulnerable people in a crisis, e.g. groups of women and older people. Big data played a part in the 2015 Nepal earthquake, where phone data was used to track displaced groups and assist in getting aid to where it is needed most.
Digital Identity
According to The World Bank, over 1 billion people worldwide are unable to prove their identity. Without identification documents, it will be hard or impossible to access basic services like finance or a mobile phone – and people may miss out on opportunities like formal employment and education. Thanks to biometric scanning in the Za'atari refugee camp in Jordan, refugees can receive assistance and make payments with an iris scan. They can open bank accounts and withdraw cash without the need for pin codes or even cards.
WFP Country Director Mageed Yahia stated that "the iris scan payment system has been extremely successful, and we are thrilled that WFP and its partners are now able to serve Syrian refugees living in Jordan's largest camp through this innovative system. He also stated that "Iris scan technology has reshaped the shopping experience for Syrian refugees in Jordan, making it easier and more secure for them, while also enhancing accountability." According to M2SYS, a few million refugees have been already registered with iris scanning and millions more are expected. Because of its success, many agencies in similar positions are now considering using iris technology.
 Virtual Reality
While still in the infant stages in the humanitarian sector, virtual reality is already being used as both a training and awareness tool. Mercy Corps is piloting a program that will use virtual reality to create a calming environment to help young people who have undergone trauma. AllHumanity Group is using virtual reality technology to create authentic content that shows the experience of aid workers in the field. This could be used as a tool for donors, contributors, and even as a training tool to prepare future aid workers.
Virtual reality is also being used to gain sympathy from donors. At a 2015 UNICEF fundraising conference, Clouds Over Sidra was shown, a virtual reality film that follows 12-year-old Sidra, a Syrian refugee living in the Za'atari camp in Jordan. They managed to raise 3.8 billion dollars, over 70 per cent more than expected, and one in six people donated after watching the film – twice the normal rate. 
 3D Printing
In the mid 2000's 3D printing was just another buzzword, but now it has the potential to transform humanitarian aid. Field Ready, a US-based non-profit organization is improving efficiency in aid delivery with 3D printing. The organization uses the innovative design and the latest technology to create essential, cost-effective spare parts on site. From umbilical cord clamps for new-born babies in Haiti, to fittings for leaky water pipes in a camp for displaced people in Nepal, you could quickly create a fitting for it on demand with 3D printing.
To find out how CTG is using technology to assist humanitarian aid, check out our staff safety page.