Celebrating Women in Tech: Spotlight on CTG's Tehmeem Taseen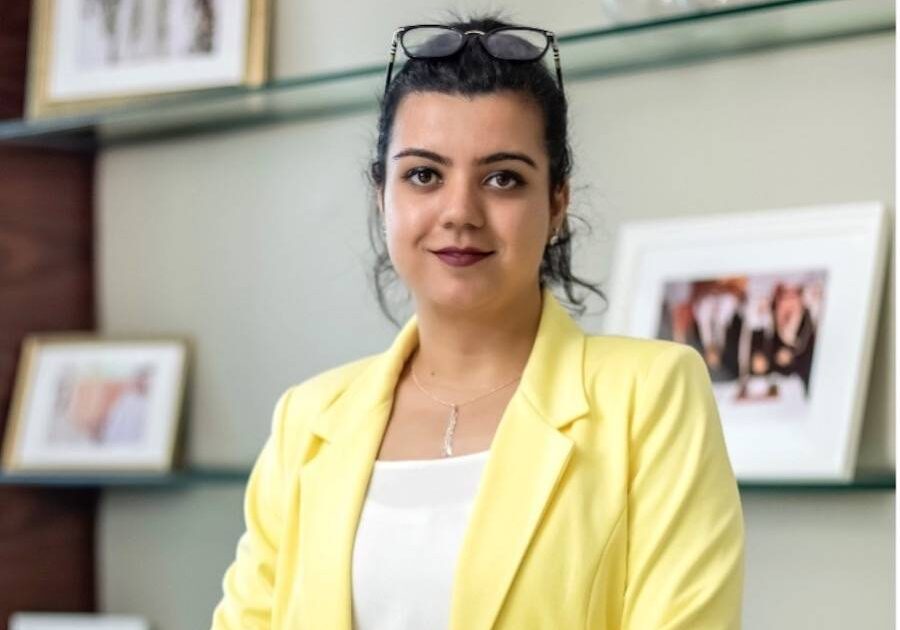 I feel privileged to be a woman in tech for good enabling positive change every single day.
What drew you to pursue a career in tech?
I decided early on that I wanted to pursue a career in tech. I am from a small city – Kashmir (called the Switzerland of India) where we didn't have a lot of opportunities and very limited exposure to technology. The little access we had opened a whole new world for me. I remember thinking, "Wow, the web is so powerful, you can get all the information you need." It felt like this was going to be revolutionary and that it can be used to empower people.
Is there anyone in your life whom you look up to?
My mom is my role model, she has been working in gender equality for years and instilled these values in me from a young age. Pursuing a career in tech was a daunting decision for me. Moving out of the country as an 18-year-old girl was very uncommon in Kashmir. But my parents encouraged me and said that it would inspire other young girls to be a part of technology, to take on new challenges, and to give back to society.
Now, I aim to do exactly that as a mentor at the Women in Technology Global Movement, a programme that encourages and supports women working in technology.
What challenges did you face when you started working in the industry?
Starting my career at 22 years as a woman in tech was not a cakewalk. You really must make yourself loud to get noticed and to be taken seriously. You work equally as hard as your male peers but there has to be extra effort and you continuously have to prove that you know what you are talking about, even if it's tech.
You could be the head of a project, but the stakeholders might still look for validation from a male colleague – to confirm that it is what it is.
Is the culture different at CTG?
Yes! I first got to know the CTG team while working on Tayo at my previous company. CTG is a company that prioritises gender equality and women's empowerment, and they placed so much trust in me when I joined, no questions asked. I felt respected and welcomed from the very beginning.
While working on Tayo, I became so impressed with the work CTG does. It is not just a company; it is an organisation with emotions; a company with a mission. Everyone here at CTG is making a positive impact on society and the lives of others.
It has always been my biggest aspiration to use my skills in tech for good and give back to my community. So, when I was offered the opportunity to join CTG as a permanent staff member, I did not hesitate to accept. I feel privileged to be a woman in tech for good enabling positive change every single day.
What is Tayo and how does it empower our female staff members?
Tayo is something that I am so proud of and a system that is capable of so much. The concept of Tayo was the brainchild of CTG's Digital Team which includes our Director of Support Services Algene Suria supported by our Digital Team Leader Mildred Pabustan and CTG's previous Sales Analyst Nazish Arabi. My role focused on Project Management and helping to ensure their vision was brought to life. 
Tayo is an HR platform that is tailored specifically to the needs of the humanitarian sector and the different crises that we face every day.  Tayo enables us to mass onboard consultants so that we can rapidly deploy staff where they are needed most.
Beyond the recruitment and HR functions of Tayo, we also have the duty of care module coming soon. This module is specifically designed to minimise and help us effectively respond to risks that may arise and threaten the safety of our staff, especially our women in the field.  Some functions that provide our staff with the peace of mind that they are being cared for and protected are:
geo-location tracking with the mobile app so we can track their location at any point in time

a panic button that will alert us from anywhere in the world that they need assistance

security alerts prompting teams to confirm that they are safe
The platform also plays a role in exposing our consultants to the power of technology, especially the positive impact it can have on humanitarian and development operations.
Tayo provides quick and easy solutions to previously time-consuming and paper-based processes. This saves both our consultants and our clients time, and therefore money. Requiring our consultants to utilise this system has helped strengthen their digital literacy and reduced their resistance to modern technology and digital systems.
What advice can you give young women pursuing a career in tech?
This is a dynamic and ever-changing industry, where something can be relevant one year and redundant the next. Whether you are new to the industry or a seasoned professional, you need to continuously learn to stay ahead.
You need to be confident and bold and tell yourself that you are capable of so much more than you think.
As long as you are sincere and confident in your work, there is no stopping you. The sky is the limit.