Ukraine Andrii Safronov
Truck Driver
A Day In The Life of CTG Staff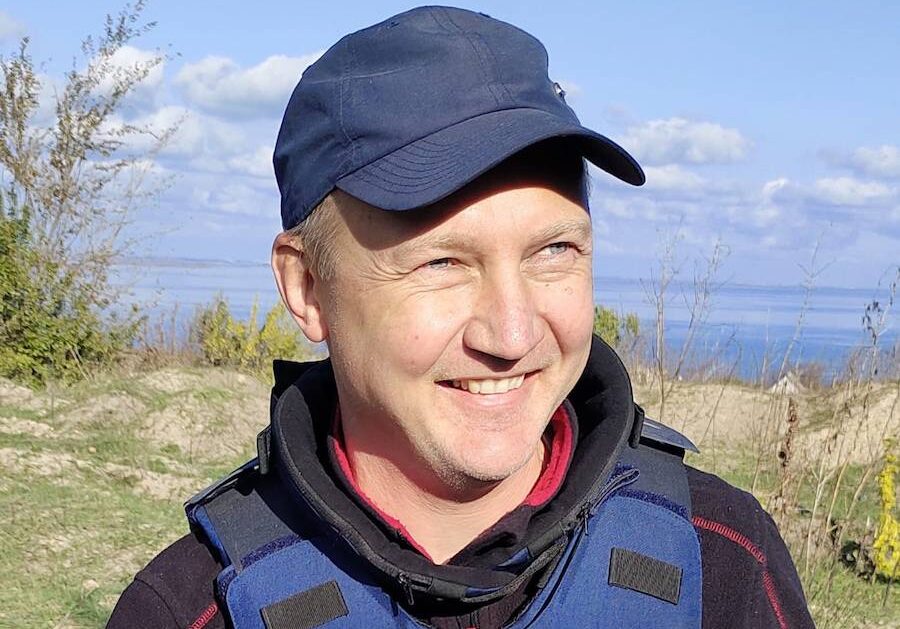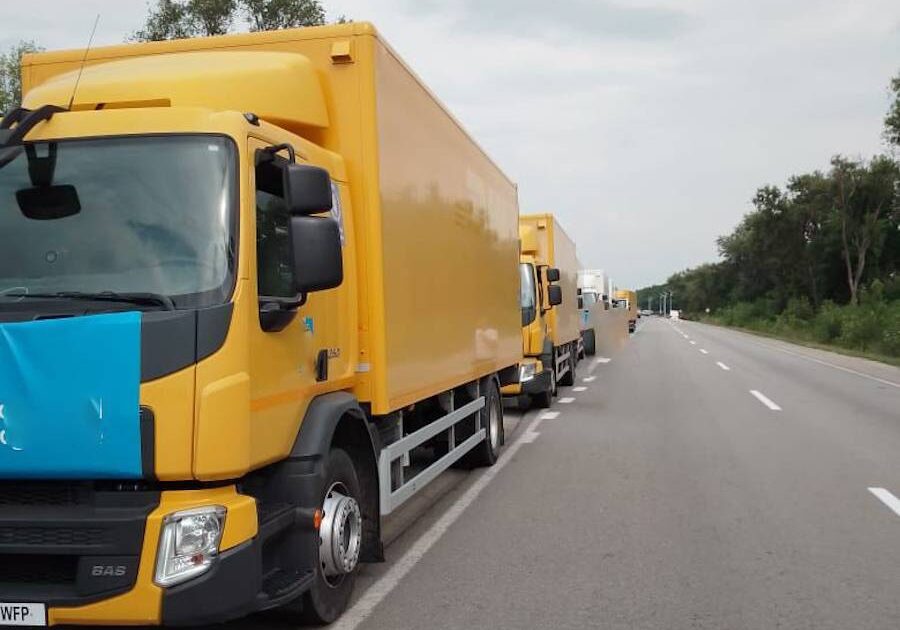 When I delivered humanitarian aid to people, they rejoiced and realised that they are not alone. It is a very good feeling to bring help and hope to people.
The Start of My Career
Before February 2022, I worked as a driver for a Polish transport company where I transported goods throughout Europe. By the end of 2022, I got a job at the Ukrainian carrier where I had to deliver oversized equipment from the Netherlands to Kyiv. During the Russian invasion, I helped the residents of Kyiv to leave and take their belongings to the Lviv for safety. I would then head back and brought food, medication and clothes to the volunteers who were assisting the communities.
When I delivered humanitarian aid to people, they rejoiced and realised that they are not alone. It is a very good feeling to bring help and hope to people. 
Today I work as a Truck Driver carrying and delivering 15 tons of humanitarian aid to volunteer organisations in the city of Dnipro and the frontline regions of Ukraine. My daily duties include delivering the truck for loading in the morning and taking food kits to volunteers who then distribute it to the communities in need.  
Challenges We Face During Convoy
There was a time when during one of our convoys, we had to cross the Siverskyi Donets River on a military pontoon. One of the trucks in the convoy was too heavy for the pontoon and it went underwater. It also got caught on the shore and the tail lift was torn off from the truck so it could not move any further until the tail lift was fixed. The military was very worried because if there was an emergency where the military needs to leave on the pontoon, the truck was blocking it. The drivers of the convoy all came together and helped with getting the tail lift fixed so it could be possible to get the truck across the river. Once the truck returned to Dnipro, it was professionally repaired at a service station. The help and teamwork of these men were unbelievable.   
Working on the frontline and in de-occupied areas where it is dangerous all the time can be terrifying for any civilian. You are exposed to lots of military equipment, you can hear and see shells flying next to you and your life is always in danger. However, when you look at the soldiers who live through that every day, you think it looks easy and that you can do it too but it is a very difficult and dangerous job.  
Ensuring Convoys Run Smoothly
During convoys when I am appointed as Convoy Lead, I try to bring all risks of arrival to a bare minimum. In order to do that, I have a rule when we're approaching to offload. One or two trucks offload first while the others wait at the entrance. After offloading, those trucks will then move to a safer place and wait for the others. While in convoy and with the help of modern stationery radios installed in the car, we are able to be in constant communication with drivers and the participants of the humanitarian mission. 
What it Takes To Be a Driver
If you choose to be a driver in humanitarian missions, you need to set goals and interests of the company higher than your ambitions. You need to be able to work to achieve goals, be able to perform small car repairs, provide first aid assistance and never neglect your personal protection (body armour and helmet).  
When I am not driving in convoy or doing humanitarian missions, I am usually taking walks in the forest with friends or riding my bike. Before the war started, I had a hobby of flying planes. Flights are now prohibited but I hope that soon I will be able to fly freely over Ukraine. My hope for Ukraine is that we become a prosperous country in the future. We have everything; Ukrainian heroes, minerals, fertile land and reliable European neighbours.