Nigeria Akandiya Job Yarakawa
Nutrition Officer
A Day In The Life of CTG Staff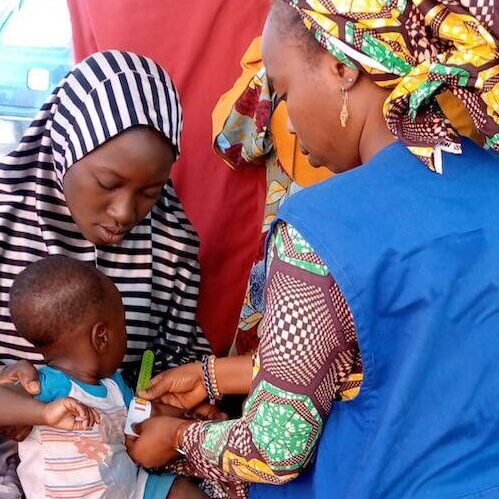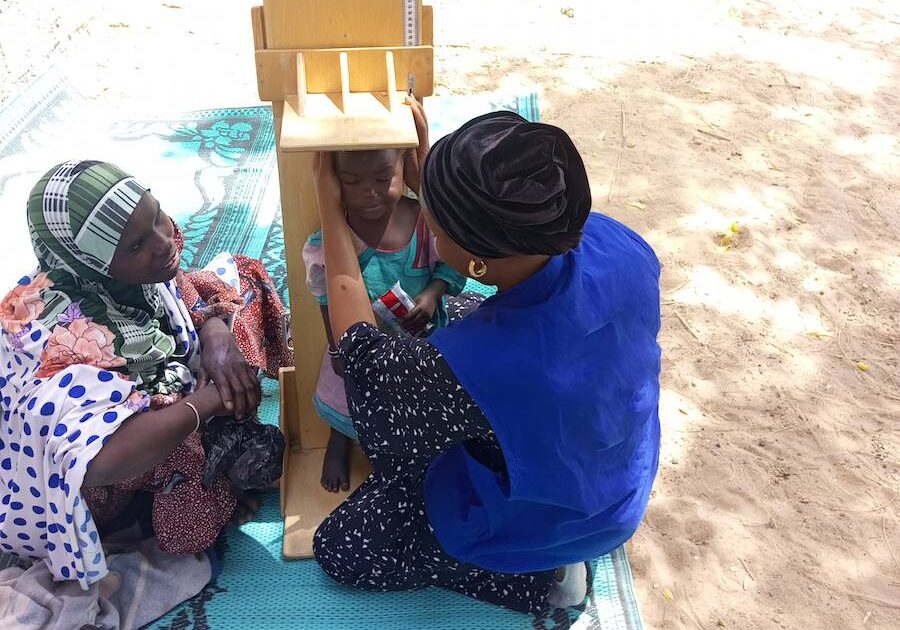 I connect with the vulnerable on a personal level and lighten the darkness they find themselves in.
My Day as a Nutrition Officer
Working in the field as a Nutrition Officer involves visiting different locations in Nigeria to get to the community that requires humanitarian assistance. I conduct an Outpatient Therapeutic Programme (OTP) with children who suffer from Severe Acute Malnutrition (SAM). The goal of this programme is to assess children from 6 months to 5 years old and see how we can manage the cases of malnutrition in Borno State. I also conduct sensitisation and awareness training as well as hygiene and health talks.  
What Drew Me To This Field
Before joining CTG, I worked as a Protection Monitor at a local NGO in Nigeria called The Grassroot Initiative for Strengthening Community Resilience (GISCOR). The goal of this programme was to identify all types of violation, specifically Sexual and Gender-Based Violence. The programme provided training to form and strengthen, prevention and response mechanisms to all forms of abuse. The training was given to key community stakeholders including women, men and the youth. What inspired me to work in the humanitarian field was that I always had this passion to serve despite being in a risky situation. I connect with the vulnerable on a personal level and lighten the darkness they find themselves in. Doing this type of work reflects my values and what I believe in.  
Moments I Will Never Forget
The best thing about working in this field is meeting new people and having the satisfaction of helping someone in need and creating good memories. There was a time when I worked with a child who had SAM and he almost died due to how severe his malnutrition was. After putting him on the OTP Programme, his health improved significantly, and he slowly started to become well-nourished. He was so thankful. These are the kind of moments that make me proud to be a Nutritionist in the field. 
The Challenges Faced
Although there are satisfying and rewarding moments in doing this kind of work, we are also faced with many challenges. Sometimes there can be a sense of hopelessness when you're surrounded by severe suffering, and it can become very overwhelming. You feel for the community you work in when they are faced with their own challenges such as insurgency attacks, malnutrition, and disease. Another challenge that is quite frequent is the negligence of parents regarding their child's hygiene and poor nutrition. I try my best to take these children out of harm's way and improve their health. Tackling malnutrition to reduce mortality rates especially in children is my main priority. 
The Skills You Need To Succeed
The most crucial skills to succeeding in the humanitarian field and especially in this job is the ability to solve problems, have effective communication skills, be collaborative, be able to adapt and think critically as well as the ability to not only meet opportunities but to create them. You need to be naturally empathetic, perceptive, supportive, and genuinely concerned for the wellbeing of others.  
I want to see the young children of today become better leaders of tomorrow.
My Hopes For The Future of Nigeria
I hope to see a nation full of healthy, strong, and well-nourished people. A country free of corruption and bloodshed. A country that is safe and secure where we can travel freely and live in peace with people from different tribes and religions. I hope to see more developments and opportunities in all sectors and to reduce the suffering of people. I want to see the young children of today become better leaders of tomorrow.