Read our 2020 Sustainability Report
CTG is an organisation committed to promoting peace and prosperity in some of the world's most challenging countries. Read more about how we are striving to promote change across the aid and development sectors to create a more inclusive and promising working landscape for women, men and the future generations of conflict-affected communities.
We are pleased to announce that our most recent Sustainability Report, "Consolidating our Commitment" is now live. You can find the report here.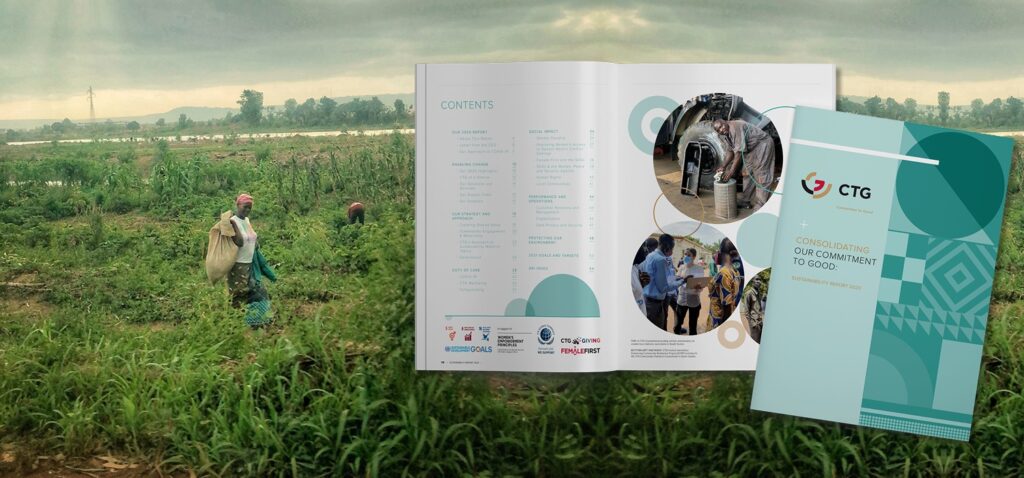 From gender equality and enhancing local employment opportunities, to preventing anti-corruption and promoting staff wellbeing, our 2020 report covers all aspects of CTG's Shared Value approach and how we deliver impact.
The Covid-19 pandemic and its subsequent consequences that swept the world made 2020 a difficult year, in many different ways, for everyone worldwide. CTG has shown resilience to the many challenges that rose as a result, and as a company our corporate and financial sustainability has been substantiated.
Our Sustainability Report
This report is our second Advanced Communication on Progress for the United Nations Global Compact and the report is written in accordance with the GRI Standards: Core Option. This year we engaged a much wider audience when completing our Materiality Assessment in order to get a deeper understanding of issues that matter to our stakeholders. While most of our material topics remained consistent with last year, this process highlighted two new areas of importance – Customer Relations & Management, and Data Privacy & Security. More about our approach to these topics can be found on page 22.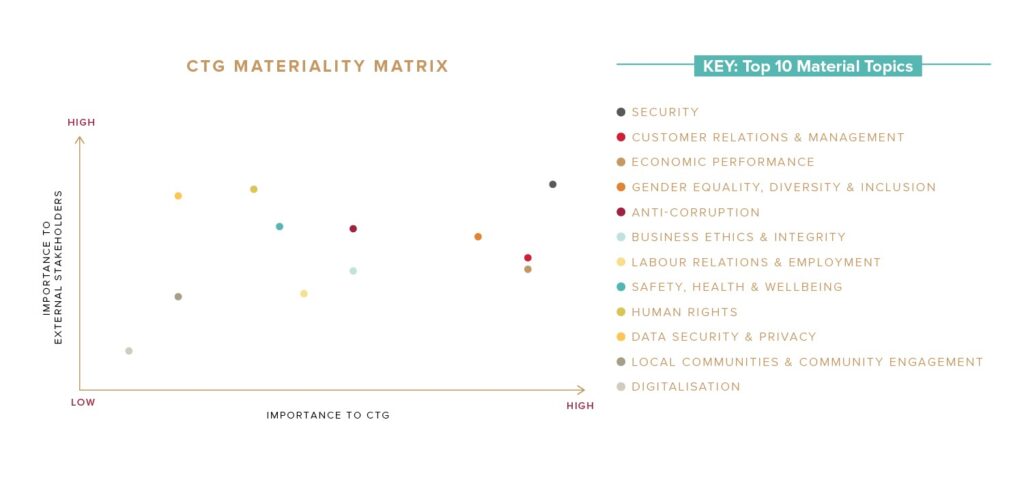 How have we have consolidated our commitment?
After launching our Shared Value Strategy in 2019, 2020 became a year of consolidating our commitment and paving way for valuable impact in our local communities. The implementation of measures to keep our staff and local communities safe meant we had to be creative with rethinking how to continue to deliver our impact.
CTG used 2020 as a year for internal change, improvements and development. This included launching a number of online initiatives including CTG Learning, and CTG Wellbeing and reviewing many of our other programme strategies, and in many cases developing them further.
We have continued to make significant strides towards the Sustainable Development Goals (SDGs), particularly SDG 5 Gender Equality through our Female First initiative. In countries such as Libya and Somalia we made substantial percentage increases towards our guiding goal to reach 30% female representation across our workforce globally.  
Despite these successes we continue to face many challenges when striving to mobilise women into aid and development roles in these contexts. We explored some of these challenges in our White Paper, 'Women, Work and Economic Development'. In 2021 we have begun developing our approach to stakeholder engagement to better mobilise collective action to promote gender equality in conflict-affected countries.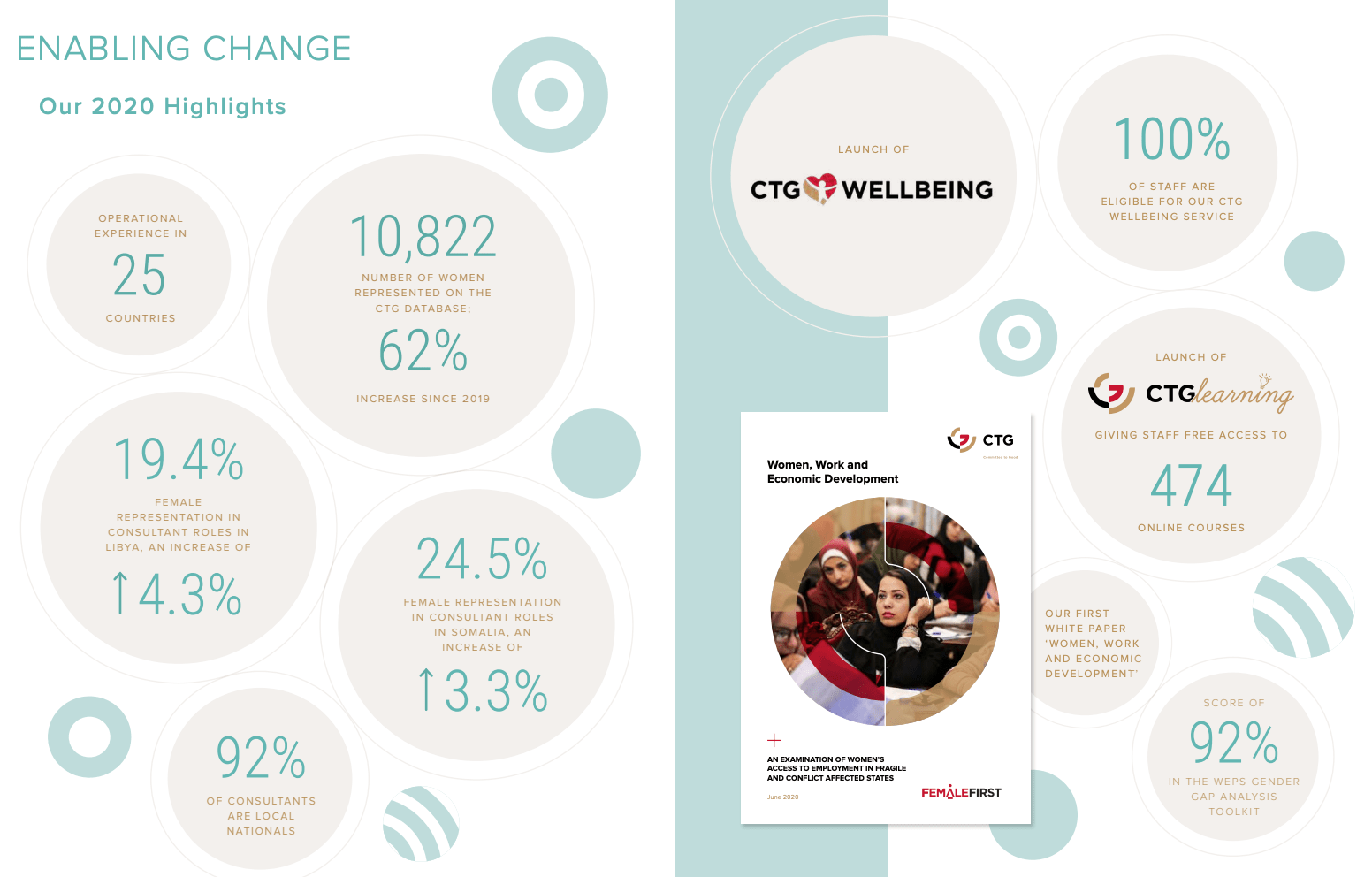 More on our achievements and how we have continued to deliver impact is included in our report.
CTG continues to aspire to be a leader in shaping how aid and development organisations and the private sector in conflict-affected countries integrate sustainability into the core of their operations and strategy. Sustainability is a constantly evolving journey and we hope you will continue to follow us in our commitment to make the world a more peaceful and prosperous place for all.