Women, Work and Economic Development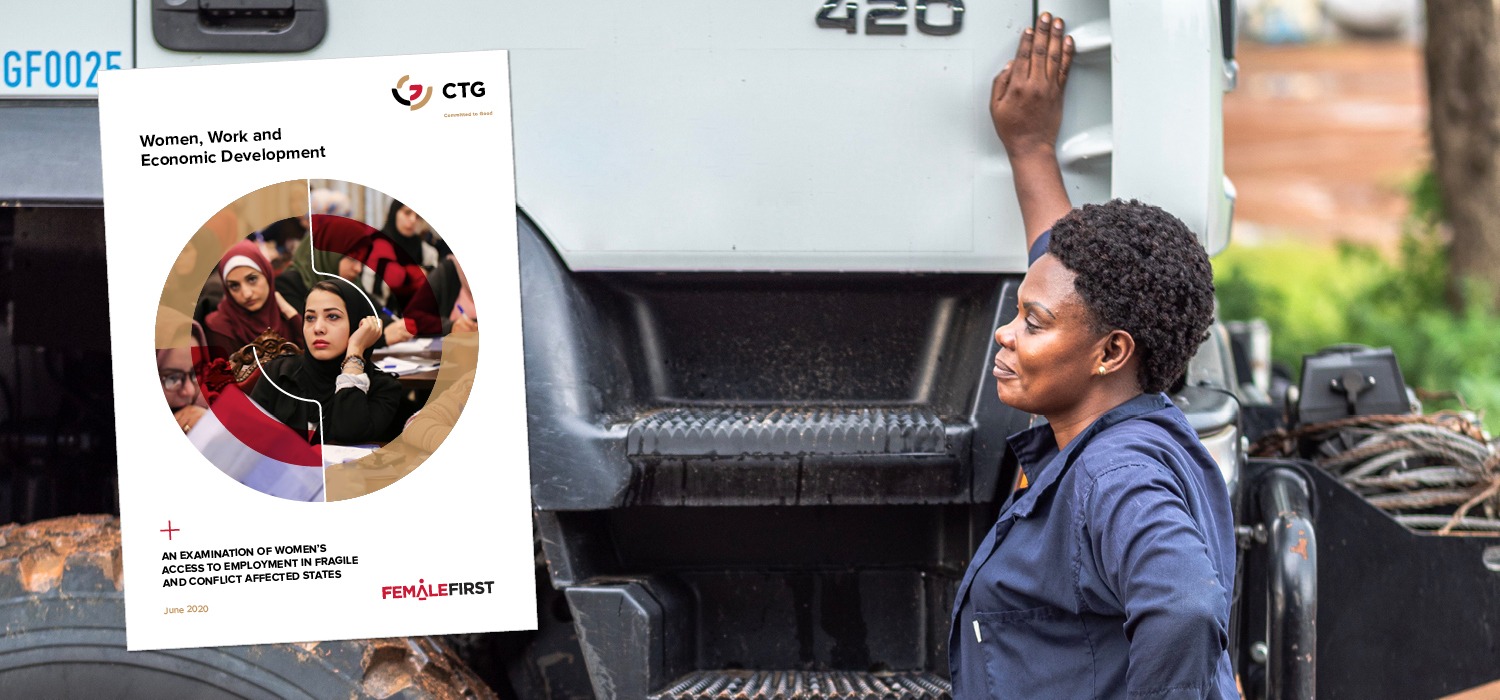 If we are serious about sustaining peace, we can no longer allow women's economic rights to remain a blind spot in efforts to respond to crises and plan for peace.
UN Security Council Report of the Secretary-General, Women Peace and Security
9 October 2019. S/2019/800
%
Of women working in developing regions work in insecure jobs in the informal sector
$2. tril
Economic losses due to gender inequality in Sub-Saharan Africa
mil
Number of women living in FCAS with the potential for greater engagement with their economies
Addressing the impact of formal employment on the women themselves, as well as the wider positive ripple effect on communities and the economies of fragile and conflict affected states (FCAS), the report is split into two sections:
1.

Highlights the impact of limited work opportunities for women in FCAS and the benefits of formal employment. Includes interviews with actors in Somalia, Afghanistan and Libya.
2.

Focuses on the barriers and opportunities for formal employment, challenges preconceptions about the conditions needed for women's employment, and addresses the lessons learned by CTG from our own

Female First initiative

.
"Women, Work and Economic Development" also provides readers with practical recommendations for increasing the number of women in their workforce (summarised in the Toolkit below).
Improving women's access to work – and thus strengthening the economic prospects of the women themselves and their wider communities – is key to a strong and sustainable recovery that will lay the groundworks for future resilience and long-term prosperity for all.
FEMALE FIRST
Female First is CTG's women's empowerment initiative that looks to hire women for at least 30% of our project-related roles by 2030.
To receive CTG's updates on Female First and our commitment to women's empowerment, sign up to our newsletter.
MORE INFORMATON
Find out more about CTG's commitment to women's empowerment through employment in conflict settings.