Common Competency Interview Questions: Tips from CTG's Recruitment team
An interview is one of the most important parts of the humanitarian job application process. It helps the employer find out who you are, how relevant your experience is and gives an insight into your character. For the person being interviewed, it helps them figure out if the job is right for them.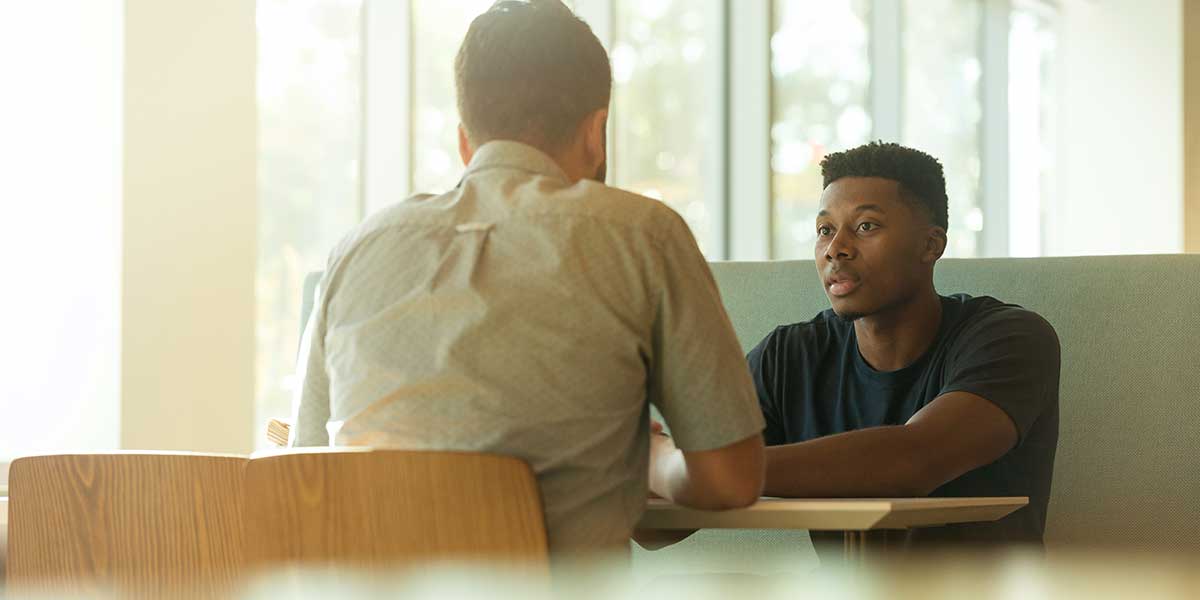 There are several different types of interview questions that can be asked, and each require you to give slightly different types of answers. Three examples include: 
Credential verification

 

Experience verification

 

Situational, behavioural, or competency-based questions
It's important to prepare for your interview – in doing so you will feel more in control, calm and collected, which will help you perform to your highest abilities. 
The best ways to prepare for an interview are to research the role and the company you are interviewing for, and to also practice giving answers to interview questions
says Fitsum, a CTG Talent Management Specialist.
Other tips include:
Do your research on the company and the role
Practice interview-style questions before hand
Prepare answers for different types of questions
Come up with examples of your skills and experience that align with the requirements of the job position.
Competency Interview
Competencies are qualities which companies think are desirable for their workforce to possess. They relate more to what a person does and how they behave rather that what they know. Sometimes referred to as behavioural or situational interviewing, a competency interview is a way to assess performance against the skills and knowledge required for the position. It's based on the understanding that past behaviour and experience is a good indicator of future performance and requires you to use real-life examples from your personal, academic or professional life. 
Our Rapid Recruitment and Deployment (RRAD) team have conducted thousands of interviews for humanitarian aid and development roles and are able to give insights and provide 'insider' tips for how to successfully prepare for a competency interview.
The first point of reference is the vacancy announcement. Always read the vacancy notice because CTG will always list the competencies that are most relevant for that position. You can find references on the CTG jobs page here.
Sawsan Shalabi, Talent Management Specialist
Ajit Koshy, RRAD Team Lead, says to structure your answers using the STAR principle:
Situation: describe the situation you were in.
Task: explain what the task was that needed to be completed.
Action: explain what you did and how and why you did it.

 

Result: describe the outcome of your actions.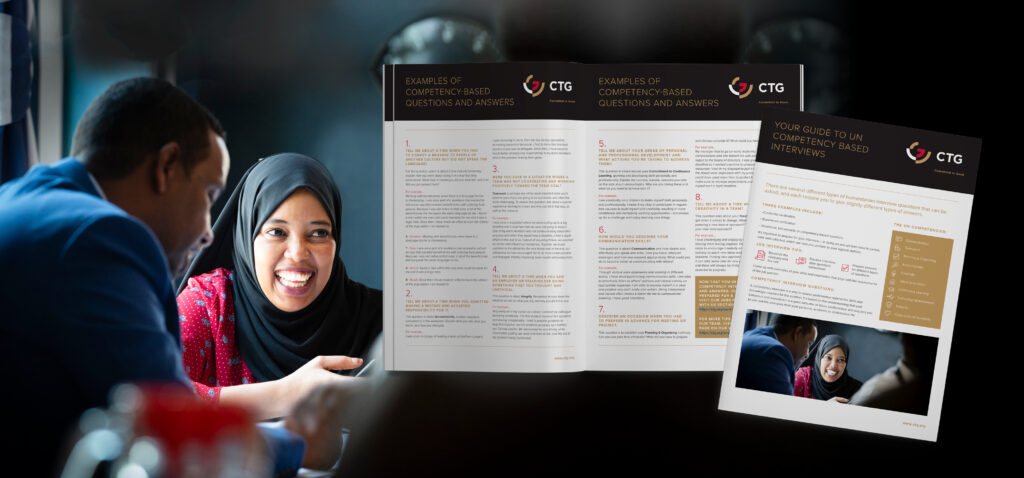 FIND MORE TIPS & INSIGHTS FROM OUR RECRUITMENT TEAM IN THE CTG COMPETENCY INTERVIEW GUIDE: EXAMPLES OF QUESTIONS & ANSWERS.