The Committed To Good Curricula: Maximising Gender Parity On The Ground
Following on a successful Female First career-development workshop in Gaza in November 2018, CTG hosted its second workshop in May this year, this time in Somalia. Titled "Female First: How to Maximize Your Job Application ", the career-development workshop is part of the Committed to Good Curricula, a free CTG initiative which partners with local universities and institutions in our operational zones to provide training, raise awareness, and increase budgets to allow for gender sensitive working environments in all of our locations. The workshop focuses on career-development and CV building, welcoming recent female graduates to further develop vital professional skills such as writing a great cover letter and tips and tricks for interviews and provided them with a better understanding of tools such as LinkedIn. The workshop was coordinated by CTG Country Director in Somalia, Iman Shawwa.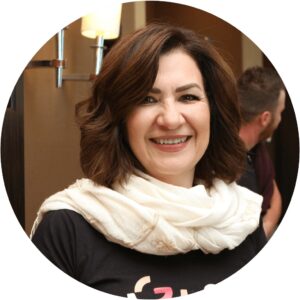 At CTG, Committed to Good, we believe that all responsible businesses have a commitment to sustainability. Our first CSR strategy which launched in 2015, which took a principle-based approach to the Sustainable Development Goals (SDGs) and since then we have continued to improve, standardize and expand our sustainability commitment, our Shared Value approach to business. Our commitment to Female First sets the tone for targeting young women in conflict-affected regions to support them in their journey with the building blocks for their career development.
– Iman Shawwa, Country Director, Somalia
Mentoring youth and empowering women in the conflict areas we operate is part of CTG's approach to create shared value in all areas of operation and continues the ripple effect intended by our brand name Committed to Good. Female First, founded on International Women's Day in 2017, pledges to create job opportunities for women in conflict-affected areas, where the unemployment rate for women is nearly double that of men. With a goal of having 30% of project-related roles represented by women by 2030, we strive to change this narrative, and disassociate the stigma that has come to surround women and their roles in society, and more specifically, the workplace.
In Somalia, the percentage of wage and salaried workers is 11% for women, compared to 22% for men; this according to World Bank data. These insights urge further participation from the private sector to initiate training activities and workshops so that women gain the essential skills needed to successfully integrate the workforce.
Ilham Hassan, a workshop attendee and member of Somali women's organization UGASO (Ururka Gabdhaha Aqoonyahhanada Soomaaliyeed) spoke of her ambition to graduate with a master's degree in the next 5 years. She attended the workshop with the hopes to improve her CV writing ability, interview skills and improve self-confidence.
My computer is filled with unanswered job applications because my CV and cover letter were unattractive. I now have the confidence to do it the right way, and I think all the ladies who attended the Female First workshop have benefited from these two days, learning how to put together an application that's more likely to be successful. I can now say that I expect to win the internship.
Gaining the Tools for Success
Being able to effectively communicate both verbally and on paper is a key component of successfully operating in the corporate environment. Although English is taught in the Somalia education system during primary and secondary schooling, many women and men cannot successfully converse or write in English. This is a major drawback when considering a career in the international development and humanitarian aid sectors.
In order to improve English proficiency of the women from the group, CTG offered all workshop attendees a scholarship to a 3-month full-time English proficiency course. All 9 workshop attendees signed up to the course on the day after the presentation by City University.
City University is a local university with 4 campuses in Mogadishu, Somalia with the vision to establish a credible standard for youth education in Somalia. Walter Mbayi, Director of the Foundational Languages Institute, and Abdifatah Sheikh Ismail, Public Relations Officer, presented the core values of the university to the women, which include communication, critical thinking, and most of all quality education.
The majority of our classes are female; these young ladies have a very strong drive to learn and they're not left out when it comes to education in Somalia. In fact, one of our first graduates, Fatima Abdi Ali, is now the Commissioner for Civic Participation in Somalia and the co-founder of the Somali Youth Division organization.
–  Walter Mbayi, Director of the Foundational Languages Institute
The Future Women in Aid
The 2 candidates that score the highest grades will be considered for a 6-month internship with CTG in the Somalia office.
Entitled the 'Women in Aid: Internship and Mentorship Programme', it aims to engage young women interested in aid and development and gender equality. The programme works with women of diverse cultural and ethnic backgrounds to provide tangible experience and mentorship opportunities to enable them to develop a successful career in the aid and development sectors.
Developing partnerships with local stakeholders in our operational zones is a key factor in strengthening our Female First commitment to provide more women in workplace settings where they did not exist before. We welcome participation from all walks of society. Get in touch with us to discuss partnership opportunities.