Celebrating The Companies Who Signed Up To Support Women's Empowerment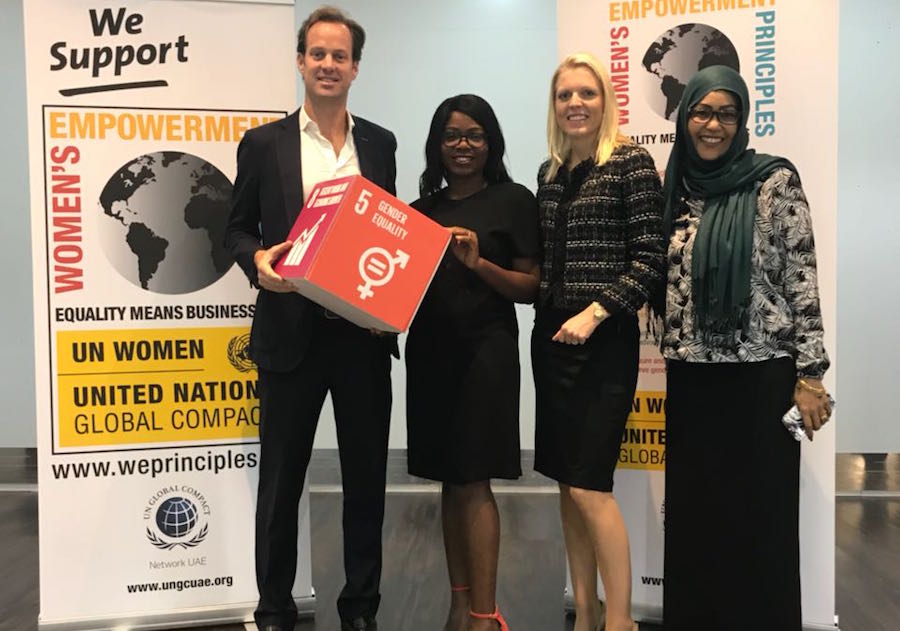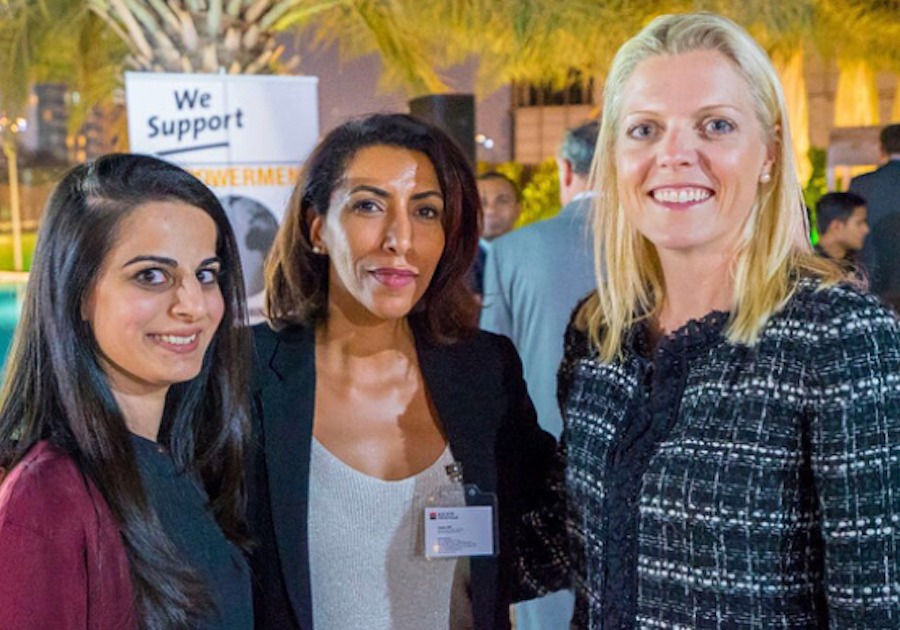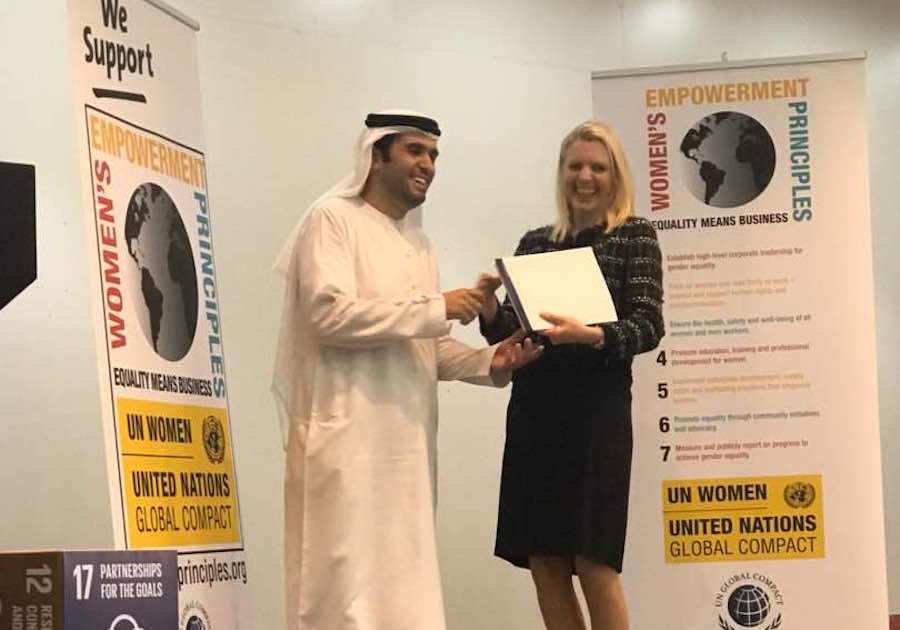 We all need to accept and exercise that women empowerment is not a women's issue but a man's issue, a community issue and above all it is a society issue. Boys and men must be a part of this fight – Mahmoud Al Burai UNGC UAE Chairman
Yesterday was a day of celebration for UAE WEPs Taskforce with numerous events throughout the day, which included a further 22 French companies becoming signatories for WEPS, and the ringing of the bell at the Dubai Stock Exchange in honour of women's empowerment. The event made headline news. 
"I would like to thank the great team who is behind the success we see today. I'm so humbled to see so many companies in attendance, affirming our shared values of equal opportunity for all," said Mahmoud Al Burai UNGC UAE Chairman at an event celebrating the official launch of the UAE WEPs Taskforce.
"We gather here today to honour you, the forward-looking companies that have made a commitment to the women's empowerment principles. As a Chairman of the United Nations Global Compact in the UAE, we have an essential mandate to advance the SDG goals including SDG5 on gender equality. This is why WEPs is an integral part of what we do. We all need to accept and exercise that women empowerment is not a women's issue but a man's issue, a community issue and above all it is a society issue. Boys and men must be a part of this fight."
CTG CEO Alice Laugher had this to say of the UAE WEPs success:
"When we started looking at how we were going to launch the WEPs Taskforce for the UAE there were four or five of us sitting around the table. We set our KPIs, one of which was to reach an initial target of 45 signatories in the UAE.
To have over 40 really dedicated and committed people now on the taskforce and companies really driving the agenda is incredible. We have 58 signatories today which we feel is a huge achievement.
Part of the success of the WEPs is that it's aligned with the UAE government's leadership vision. When we first started out talking to companies, they would all ask – but what are these principles? It's had a real snowball effect, because now so many more companies and CEOs understand the importance of these principles and the positive effect that it will have on business.
We have a little bit further to go… the Japanese and Turkish Networks of the UN Global Compact have 250 signatories each! But I reckon that we can do that by the end of 2018."