How Do You fight Ebola? Life On The Frontline Of A Global Crisis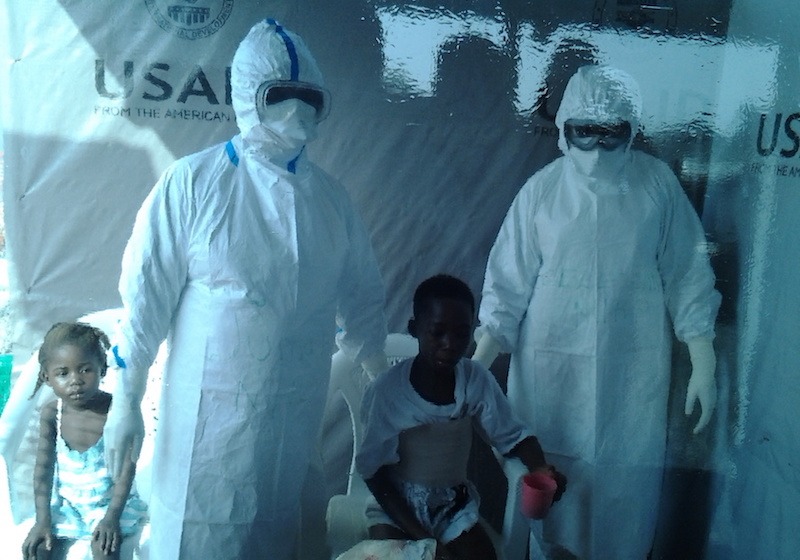 CTG helps change the world for the better, sending personnel into conflict and disaster zones in countries like Liberia, Sierra Leone, Pakistan, South Sudan and Mali. People are often curious about what life is like working in difficult environments. So, in this blog, a CTG staff member* shares memories of the Ebola crisis and pays tribute to the amazing doctors, nurses and CTG colleagues who helped to stem the outbreak.
Getting doctors into crisis zones
Our role at CTG is all about finding and mobilising the people needed to tackle a crisis. We get into the country, make the preparations, recruit the right people and then transport them to the crisis zone ready to work. When the Ebola epidemic took hold we'd never done anything on this scale before, but we delivered in a matter of days.
When Ebola broke out CTG was given very short notice, and just two weeks to get 25 doctors and nurses on the ground into Liberia from all over the world. Everyone at CTG jumped in and started interviewing hundreds of candidates for different roles so we could get people out to West Africa to treat the infected.
In Liberia we visited lots of very dangerous locations to understand the scale of the challenge. We were asked to take responsibility for the Tubmanberg region and met the local medics tackling the crisis before US Engineers constructed a new Ebola treatment unit. We got a full team of doctors and nurses there in under two weeks to support this operation and to give advice on certain areas within the construction of the treatment unit. It was constructed in less than four weeks – an amazing achievement.
Our team recruited the doctors and carried out all due diligence and paperwork before sending them off to Ghana, where we assembled the team under a dedicated CTG operations manager.
We headed to Liberia and took over an entire hotel for what seemed like months.
Facing the fear of Ebola
Working in that environment was obviously very challenging and naturally a lot of people were terrified about contracting Ebola. The outbreak had a big impact on everyone in Liberia. People had to change the way they greeted each other as you couldn't kiss or touch hands. Everyone had to do repeated checks on themselves and constantly wash their hands with chlorine which meant your hands were very dry and your skin was peeling off.
One person got very upset because someone had touched their arm. There was a lot of fear; people were in a constant state of worry.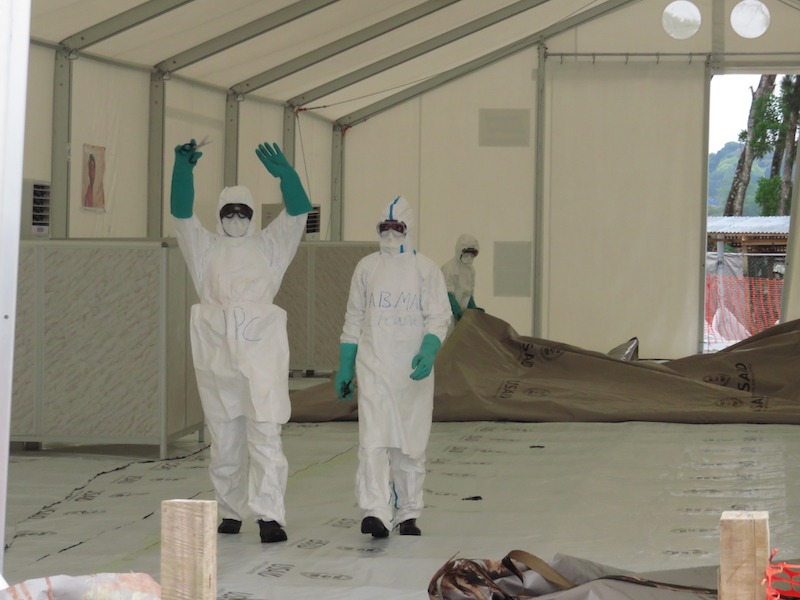 Our staff weren't immune to health scares – thankfully none contracted the disease but there were a few moments of panic when a test came back over the safe limit. What a relief when the second result came back clear.
This was the reality of the environment we all had to work in. The constant checks and constant fear of this terrible disease was something everybody had to deal with. However, CTG was there – straight in at the front as always.
Education is key to future Ebola fight
Despite the risks, we were glad to be part of it and to be involved from the very beginning. It was tough seeing what was happening, but we had to stop Ebola as it could affect the entire world.
Has it been eradicated? Time will tell, but there are still lessons to be learned and people must remember that the work doesn't stop there. The journey shouldn't end when the aid workers leave.
In some places, when the Ebola crisis ended, the majority of aid workers left and there has been no continuation of the training they provided to the people left behind or any further education for the people in these affected countries.
A lot of money was spent on training and we shouldn't let those skills go to waste. We have to utilise the local people that were employed and trained. They need to be encouraged to continue to use their skills and provide education, rather than leave them unemployed.
CTG is still involved in these countries and continues to work to provide food, supplies and support. All agencies should make sure the skills and knowledge they provide is maintained in the countries they support.
Ebola is still a threat and that's because there is not enough education. By investing in those we've trained, we can change that. Education is the answer.
*For the purpose of security, this blogger remains anonymous.