Are Beans And Rice Good Enough In Times Of Famine?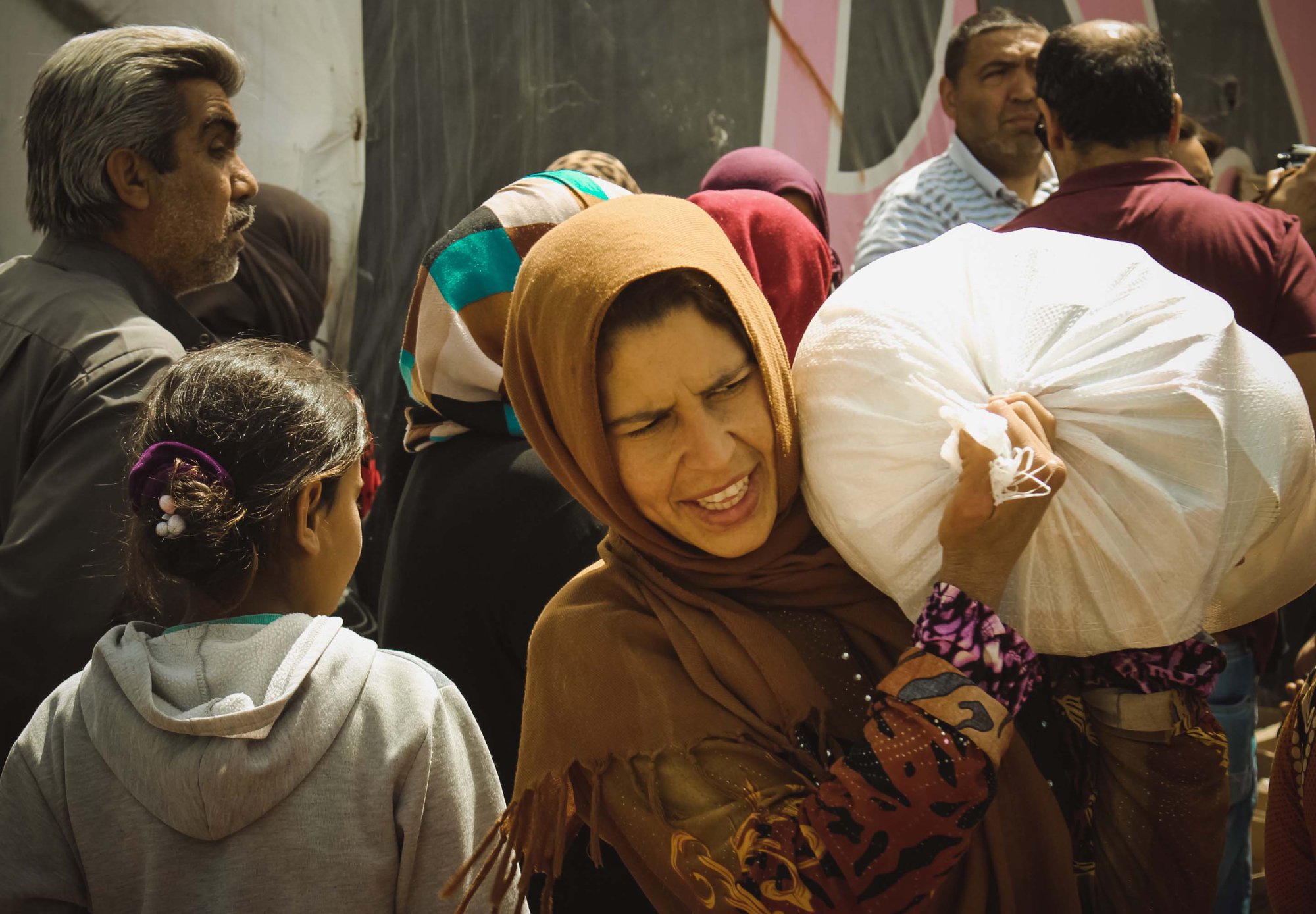 Basic food needs have to be met in times of crisis but should we paying more attention to nutritional value, asks Alice Laugher
Nutrition in a famine hadn't seemed as important to me as ensuring the delivery of food aid arrived quickly. My concern is normally over ensuring food aid gets securely to those who need it to survive, especially children, without being misappropriated or damaged due to the bad weather a lot of these countries face.
But last month I listened to David Kaatrud of the United Nations World Food Programme and Ms. Brave Ndisale of the Food and Agriculture Organization speaking at DIHAD 2017, the Dubai International Humanitarian Aid and Development Conference, a conference which looked at the impact of crises and disasters on children. As a mother, passionate about nutrition for my child, I was shocked that this is the first time I had thought beyond basic food needs in a crisis and considered the nutritional impact for mothers and children.
I should say we are involved in the delivery of food aid in partnership with the World Food Programme in places like Somalia, Sierra Leone, Afghanistan, Libya and Sudan and the challenges we face include recruiting drivers, ensuring their safety, setting up processes and systems to ensure fair distribution of food and even to make sure that everyone in families are getting the food.  The sad fact is that fathers often steal food intended for their wives, feeding mothers, and the worst affected are the children. The logistics of all this are hard enough, but I now wonder why there is not more importance placed on the nutritional value of the food we are distributing – mostly beans and rice – and whether we should be adding more, especially for children.
In a way, this has never been part of our contract – but should it? And if so, what should we be doing and what is realistic to achieve?
At the conference, HE Ambassador Gerhard Putman-Cramer – director on the DIHAD International Scientific Advisory Board – said that when a crisis hits, children are the main victims: "They have not caused the crisis, they have not wanted it, but they are the ones whose dreams and prospects are destroyed, whose rights are violated and whose future collapses. Children are the ones who will no longer get the appropriate nutrition and healthcare, the necessary shelter, the essential schooling, and the safety and security of a home environment…. Children, roughly 25% of our planet's population, represent 100% of our planet's future. A malnourished, un-educated and traumatized child will not be tomorrow's happy, healthy and productive adult."
When you read the UNHCR's emergency handbook, their focus – again, as you would expect – is about tackling the immediate and underlying causes of malnutrition and the need for access to 'safe and nutritious food'. But nutritious in this context has been seen as food to stay alive, I have never heard discussions on whether children need better food to ensure healthy growth.
I tried to research how well rice and beans meets nutritious requirements and found a blog by Eric Steinman of Care2. He was writing in the context of families in poverty in America, but it covers some of the basic points. He says: "Beans are a low-glycemic-index food that makes a person feel full, so they eat less of other things. Beans are also full of fiber, potassium, folate, iron, manganese and magnesium, and they are cholesterol- and fat-free. They're a superfood. But people in the poorer countries tend to bulk up a bit on rice, as beans cost a bit more. So this complete protein also needs complete (or near complete) balance to provide the maximum nutrition. However just rice and beans … is not enough to keep someone fully nourished. You need fruits and vegetables for other vitamins, minerals, and essential nutrients."
My search also took me to the World Food Programme site and this looks at a variety of foods for children –  Fortified Blended Foods (FBFs), micronutrient powders, Ready-to-Use Foods and High-Energy Biscuits (HEBs).
What I was hearing at the conference was the impact of malnutrition which stunts growth, leads to disabilities and also poor brain function. So children of the future are disadvantaged over and over again. It's not enough just to keep them alive?
As we have man-made famines about to hit Yemen, Somalia, Nigeria and South Sudan – the most critical man-made famine since World War II – nutrition for children must be one of the most important issues facing all of us trying to help in these countries.