Iraq Céline Cheng
Risk Education Consultant
A Day in the life of CTG Staff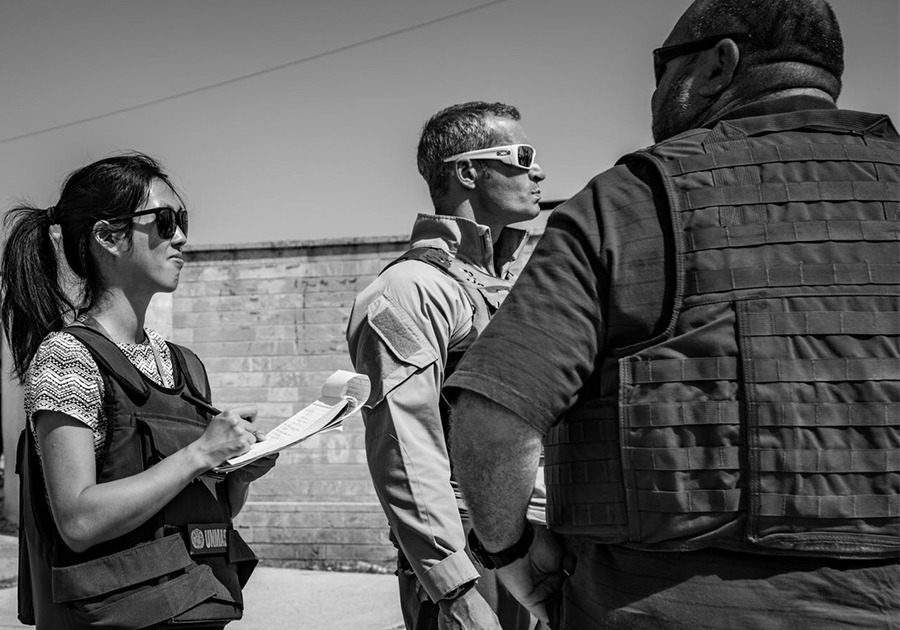 There is so much scope to support populations affected by explosive hazards and the challenge of finding the most efficient and effective means to do so drives me to work every day.
Stabilizing mine affected countries requires a lot of political will, at both the international and national level. The success of the 1997 Anti-Personnel Mine Ban Convention is just one example of how far political will can bring you.
Most importantly though, explosive hazard contamination is a long-term issue and therefore you need local ownership to address the problem. For example, in Iraq, it is estimated that it will take over a decade to clear just Western Mosul, and this excludes any potential residual contamination. So, it is crucial that the Government of Iraq and more broadly, the affected population, has the capacity to manage this threat. Capacity enhancement is one of the key pillars of the de-mining program and includes efforts to develop risk education capacity. They have run several training days for the national mine action authority in Iraq and their implementing partners contribute to community level development and ownership by training Community Focal Points.
I am really proud to be a part of these efforts to develop even more resilient communities, no matter how small and humble this contribution is.
The de-mining program regularly awards Risk Education grants and clearance contracts to national organisations or organisations that hire national staff, and I hope these grants make a difference in the employee's and their families lives. Through our grants and contracts, I have encountered some remarkable Iraqis and I continue to be astounded by how resilient and optimistic the Iraqi population is. Beyond the individual, these grants are also an opportunity for the agency to play a small role in rebuilding this remarkable country.
Learning from the Iraqi population, I am also optimistic for the future. There is currently a global campaign to be 'landmine free' by 2025. Although I don't think that this will be feasible, these kinds of campaigns are valuable and necessary. They are great initiatives that reenergise support and commitments to eliminate the threats posed by explosive hazards. It is these kinds of initiatives that will enable us to eventually realise a dream of having an explosive hazard free world.