Syria Ahlam Al-Zoubi
Programme Facilitator
A Day in the life of CTG Staff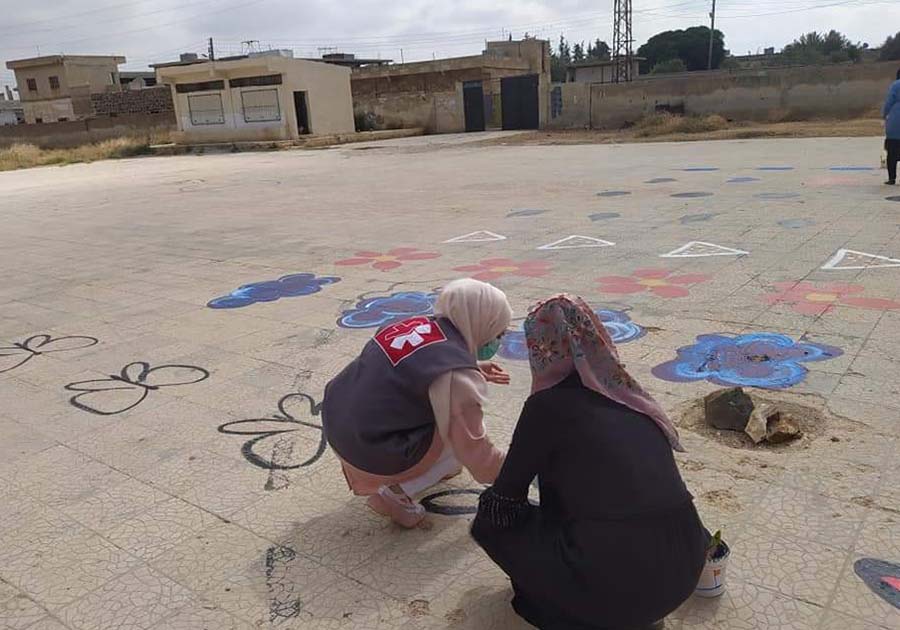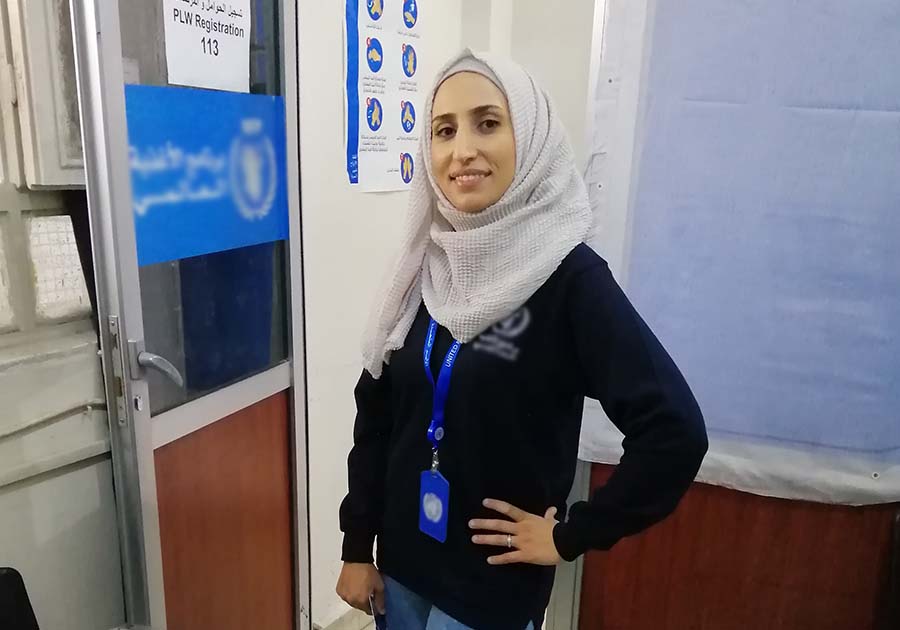 I am proud of the work we do because I see the difference it makes and the benefit to the project
I have been working with CTG since May 2021. I am a fieldworker and I prepare food baskets and care packages for pregnant women in the field. Life is very difficult here and it is important for them to receive the necessary things for them to be healthy. Mothers and children receive food that is adapted to their specific needs, and they also receive electronic vouchers so that they can purchase what they require for a more diverse and healthy diet.
The beneficiaries do not always understand their rights. Once, I arrived at a supermarket where the employees were disrespecting and shouting at the local women and refusing to accept their food vouchers. The women were turned away, but I went to the supermarket workers and told them that they must fulfil their obligation to the women and give them the food products that they need. The workers accepted and gave the women their food; they would never have this problem again. I spoke to the women afterwards and told them that they needed to speak up for themselves and be aware of their rights. They should not accept anything less.
I am proud of the work we do because I see the difference it makes and the benefit to the project, especially after the incident where I was able to explain to the beneficiaries their rights. I think that to achieve gender equality it is important to teach all women what they deserve and what their individual rights are.
Sometimes I feel that I am not accepted fully in my role because of my gender. I know that with time, I will show them what I can do. I know that in the future I will be accepted for my work.
The work we do in the humanitarian sector, requires people with big hearts. I am proud to be helping people through my work and I think that it's important to do what we can for others.
I live with my husband, and I have two daughters, aged 3 and 5, and I am also responsible for taking care of my mother and nephew, whose father died in detention during the events in Syria.
My hobbies are drawing and reading scientific books, especially biology books. When I was living with my family in the UAE, I participated in several drawing competitions, and participated in several theatrical works and poetry competitions. There was a lot more support from my school and the society in which I lived, but after my return to Syria I did not find any encouragement to pursue what I loved in my city and community.
In fact, I do not have enough time for entertainment; no surprise as I am a working woman and a mother of two children, but that does not prevent me from having fun at work and at home. If I find enough time, I enjoy watch documentaries about nature and animals, reading biology books and bowling.