5 Steps You Can Take to Combat Corruption in Humanitarian Aid
Knowing that we must address corruption in humanitarian aid is just one small piece of the puzzle, the challenge lies in finding practical ways to do it. As Secretary-General of the United Nations António Guterres stated, 'Together we must create more robust systems for accountability, transparency and integrity without delay.' The affirmation that 188 states are parties to the United Nations Convention against Corruption speaks to the acknowledgment that universal commitment, collective effort and collaboration are necessary to meeting anti-corruption goals. Here we explore what steps you can take to play your part. 
Understanding corruption in Humanitarian Aid
Corruption means abusing positions of power for private gain, and it can take many forms from fraud, bribes, kickbacks, and falsified expense reports to sexual abuse, to name a few examples. A multiplicity of different humanitarian actors wield different types of power in humanitarian and development contexts. The staff of aid agencies may abuse the power of resources entrusted to them, but local and state authorities, armed groups, and traditional leaders also occupy positions of power and have humanitarian responsibilities which they may also abuse. 
People receiving aid are often the world's most vulnerable and corruption in humanitarian aid happens at their expense.
Corruption hampers development, especially in conflict-affected countries; it enhances inequality, slows growth, undermines the legitimacy of governments, and weakens public trust in aid and development efforts. It impacts everything from education to health and is a major impediment to achieving the Sustainable Development Goals. Yet billions of people live in highly corrupt societies, with more than two-thirds of countries scoring below 50 points on Transparency International's 2020 Corruption Perceptions Index (CPI). 
Practical steps you can take to combat corruption in humanitarian aid
1.
Train yourself
Corruption in humanitarian aid impacts the most vulnerable people in society. However, accusations of corruption (false or otherwise) against humanitarian workers can also have huge implications on their careers. All staff working on or delivering aid and development programmes therefore should understand what corruption is, what the risks are, and more importantly how to spot and prevent it. 
CTG Learning, hosted on the e-learning platform Kaya, provides an extensive library of free courses that anyone can access. This includes a great course, Preventing Corruption in Humanitarian Aid, which CTG has made a  compulsory course for all its corporate and field support staff. Completing these trainings and familiarising yourself with relevant information gives you the best tools for identifying and preventing corruption in the field, to protect yourself and others. 
2.
Recognise the signs of corruption in humanitarian aid
Corruption in all its forms is damaging in aid and development. Corruption channels undue advantages to parties not entitled to them, which leads to situations where others suffer. That is why we should never condone or ignore corruption. As much as authorities keep improving their methods of recognising corruption in humanitarian aid, it is important that we also participate by trying to recognise and prevent corruption whatever our position. Some of the most notable signs of corruption may include changes in behaviour or lifestyle, hiding information, money that has gone missing or money that has not properly been accounted for, secretive and unquestionable authority, approval of sub-standard products, nepotism, and favouritism.
3.
Understand expectations
Corruption in humanitarian aid has huge risks – both for self-reputation and that of the organisation. Most organisations have policies on corruption so reading and understanding these policies and approaches is essential to ensure you are doing what you can to safeguard local communities, as well as your own interests and your organisation's. This may include a code of conduct, transparency policies and understanding your organisation's grievance mechanism, such as a Whistleblowing and Whistleblower Policy. Being aware and sharing information on how to report suspected incidents of corruption with beneficiaries can also help create a sense of trust and good ethics to partners and aid recipients. 
To read CTG's Code of Conduct, press here. 
To read CTG's Whistleblower and Whistleblowing procedure, press here. 
4.
Involve local communities
Involving and encouraging conflict-affected communities to participate in related decision-making about assessments, evaluation, reporting, and resource distribution can help strengthen anti-corruption practices. Ensuring community stakeholders are aware of their rights and entitlements can give them confidence in speaking out when they see something that is not right. Furthermore, community feedback on anti-corruption procedures should also be understood and shared with all humanitarian staff working alongside local communities. 
If someone is forced to pay a bribe, it's important to also not force them to hide it.
5.
Speak up

 
Many barriers exist that prevent people from speaking up against corruption in humanitarian aid. Corruption is complex and can sometimes occur as a result of life-or-death scenarios. For example, would you pay a $50 bribe to feed 1000 starving people? Despite the short-term benefit such a bribe may offer to vulnerable communities, it condones acts of corruption and encourages people to continue with extortion long-term. Encouraging transparency on corruption threats and challenges is therefore critical to anti-corruption progress. If someone is forced to pay a bribe, it's important to also not force them to hide it. 
Speaking up against corruption and having transparent dialogue on how to tackle it can help create robust preventative mechanisms and procedures. It also helps create an environment where people are willing to speak up using appropriate reporting mechanisms. 
Collective Responsibility
As we look towards the future, effective anti-corruption must be understood as a necessary building block of sustainable development. We cannot meaningfully reduce poverty and human rights violations, nor can we increase access to life-saving medicines and life-sustaining employment unless our political and economic systems are grounded in the principles of transparency, accountability, and integrity. 
Like the COVID-19 pandemic and other development challenges, corruption is a transnational problem. Collective action and public-private collaboration will prove essential in the future as we shape a more equitable post-pandemic world and a more sustainable future.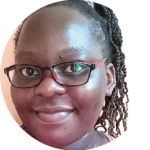 Judith is an International Development professional with a keen interest in gender policies and community participation in Africa. She holds a Masters degree in International Development from the University of Northumbria and has gained vast experience as a Research Assistant at the Northern Design Center in Newcastle, UK as well as a community volunteer at Team Kenya, headquartered in Newcastle.