Insights from the 2023 UN Private Sector Forum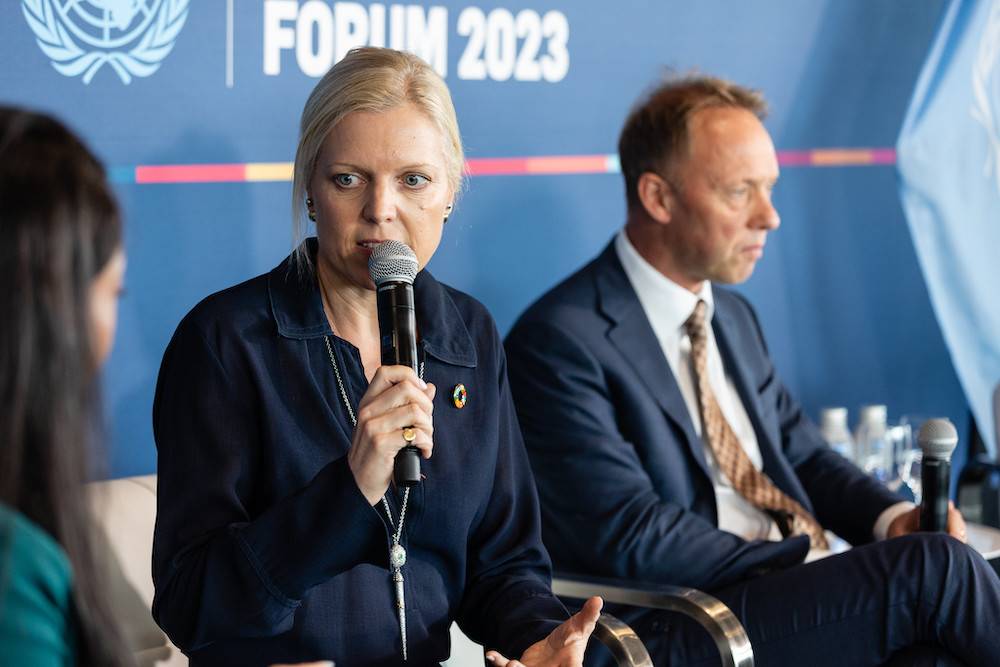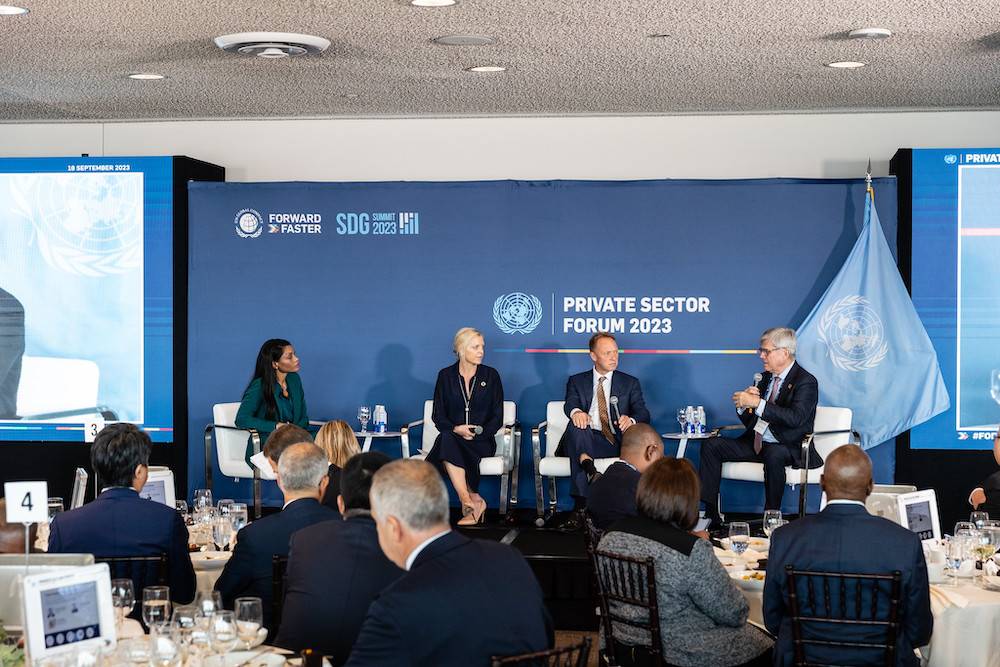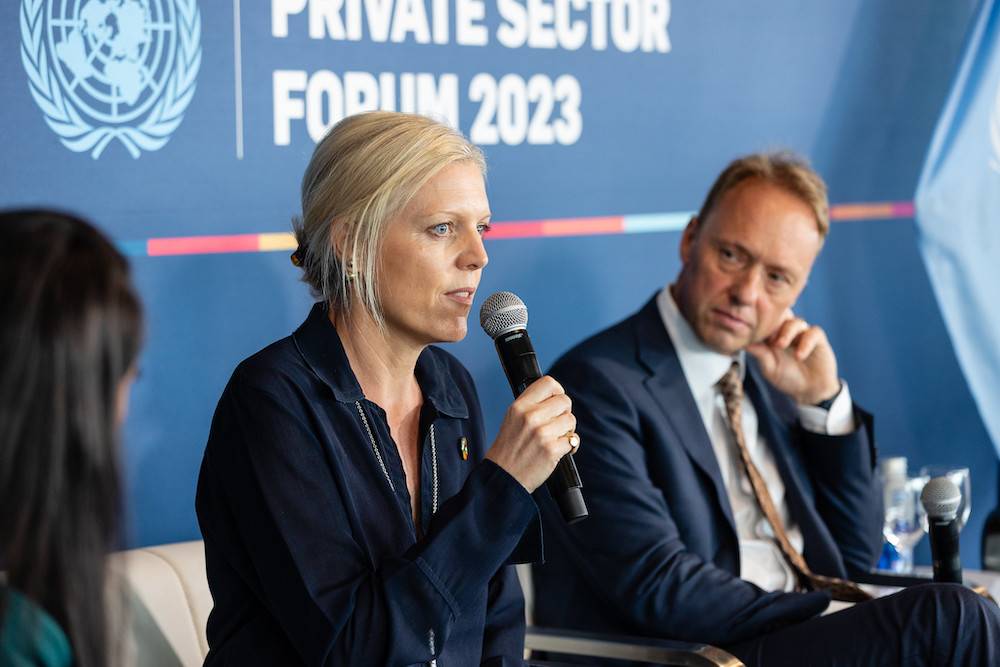 With a large percentage of my staff being women, their safe return to their official field duties has been a top priority.
Past the halfway mark to the 2030 SDG Agenda with only 15% of SDGs on track to meet targets, the UN Global Compact's Forward Faster Initiative is challenging businesses to take accountable action in five systemic areas where the private sector can make a substantial impact – living wage, gender equality, climate action, water action, and sustainable finance. 
During the forum, I participated in a panel discussion alongside Fernando González (CEO, CEMEX) and Hein Schumacher (CEO, Unilever), where we delved into the main barriers preventing us from reaching the SDGs by 2030.
Access to Finance: A Pivotal Barrier
One of the most critical challenges we discussed was access to finance. While strong policies are undoubtedly crucial, poor access to financial resources can stifle SDG progress, particularly in fragile and conflict-affected regions. 
I've witnessed this issue first-hand during my visit to Afghanistan last May, where I prioritised the return of my staff to work after the Taliban takeover. With a large percentage of my staff being women, their safe return to their official field duties has been a top priority. 
However, the collapse of local banks in the country led CTG to adopt innovative solutions to ensure our staff received their salaries. We turned to Hawala networks, a traditional financial system that has proved to be more reliable and accessible than traditional banking systems.
The networks ensured payments continued in remote and difficult circumstances, and in one rather remarkable instance, one of our employees even received their payment via a donkey.  
This experience highlights the need for a fundamental shift in the current financial architecture to accommodate alternative systems and ensure everyone has access to the financial services they need. 
Setting Targets & Leveraging SDGs
Clear and measurable targets guide the path to progress. With 17 broad goals and 169 specific targets, the SDGs provide a framework for achieving a more equitable and sustainable world.
To make these goals more achievable and realistic, CTG has adopted three SDGs that align with our sphere of influence: Gender Equality (SDG 5), Decent Work and Economic Growth (SDG 8), and Peace, Justice, and Strong Institutions (SDG 16). 
By concentrating our efforts in these key areas, we are focusing on our strengths and areas of expertise to maximise our impact in conflict-affected regions where women are often marginalised.  
The Role of Public-Private Partnerships
Collaboration is also a key element to overcome challenges on the road to achieving the SDGs. SDG 17 emphasises the importance of partnerships, knowledge sharing and capacity building and this is particularly relevant for affecting change in fragile and conflict-affected countries.
A broad range of stakeholder perspectives is necessary when strategizing solutions, which is why the private sector has a duty to play an active role in policy design and programme development, especially in high-risk environments. 
Furthermore, the private sector can offer valuable insights and resources to help boost public efforts. In regions where international actors are scarce, public-private partnerships can provide much-needed support to help mitigate risks and drive progress. 
Reinforcing Progress
Although we have come a long way, there is still a long way to go and the UN Private Sector Forum is an influential platform which highlights how businesses are essential in taking accountability towards achieving the SDGs.
CTG is deeply committed to its investment in achieving a sustainable and equitable world and will continue innovating new ways to drive progress forward.  
Watch Alice speaking at UNGA here.