Committed to Good Gaza 2018
Improvement of life in Gaza by delivery of Sustainable Development Goals: Challenges and Opportunities

The 2018 Summit took place in Gaza, steered by Senior Account and Quality Manager Mahmoud Shehada.
Watch the 2018 highlights
Takeaways from the summit
Co-ordination is key to sustainable development; separation only serves to perpetuate fragility.
Sustainable development objectives need to be developed and defined from the inside.
The private sector has an important role to play; the SDGs cannot be the responsibility of the UN and government alone.
Despite issues faced in Gaza, positive steps can be taken towards achieving sustainability.
VISION FOR THE FUTURE
The United Nations are intimately involved in the Sustainable Development Goals (SDGs) and actions to push them forward. Through this summit, CTG created a call to action to the private sector and other actors to join the conversation.
The summit hosted a combination of keynote presentations by private sector experts and high-level practitioners from UN Agencies, and INGOs, panel discussions as well as round tables. The aim was to open a debate among the different stakeholders on solutions for sustainable development and how to to transform society at the local and global level.
Within the context of Gaza, topics discussed included "Opportunities, challenges and priorities for the SDGs" and "The private sector: a critical force in driving the SDGs".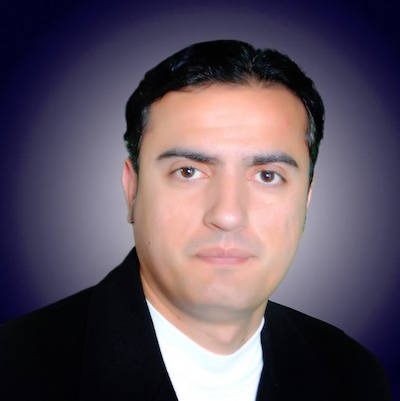 MAHMOUD SHEHADA
CTG Senior Account Manager in Gaza.
I am confident that taking steps to achieving the SDGs is the key to peace and resilience in Gaza.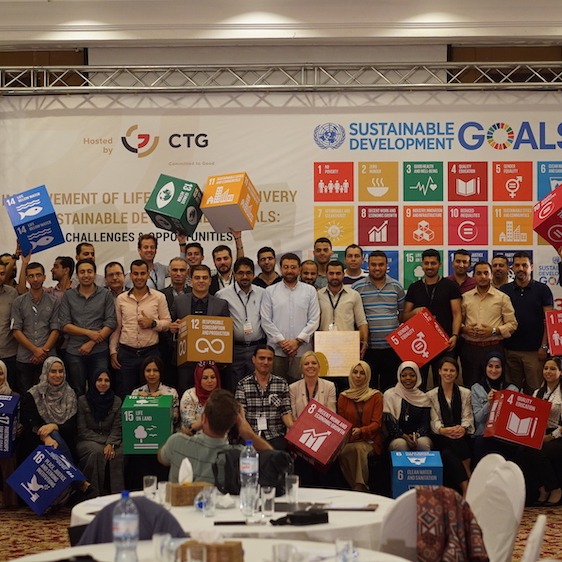 OBJECTIVE
The summit aimed for practical actions to transform society. CTG encouraged the creation of an SDG Council, a permanent and multidisciplinary knowledge network for the implementation of the SDGs, where all stakeholders will learn from each other. 
The hope is that this Council will enhance cooperation and partnerships between United Nations agencies, INGOs and local community organisations to support the delivery of SDGs and improve life in Gaza by 2030.
Dr Maged Abu Ramadan
Former Gaza Mayor; Trustee of St John's Eye Hospital and Chairman of Coastal Municipalities Water Utilities (CMWU)
TOPIC
Bringing the SDGs to Life in Gaza, Dr Maged Abu Ramadan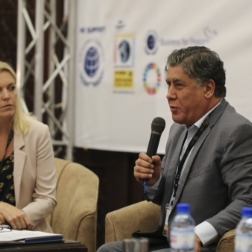 Basil Nasser
Head of Sub-delegation Gaza for UNDP and Abdullah Hamdani from UNRWA
TOPIC
UN as a Main Partner in Delivering the 2030 Agenda at the National Level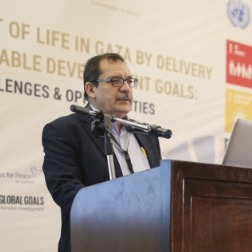 Mamoun Besaiso
Institutional Consultant and Advisor
TOPIC
Opportunities, Challenges and Priorities for the SDGs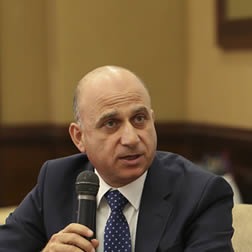 Dr Faisal Al-Shawwa
Owner of Shawwa Trading and Construction Company and Chair of the Private Sector Coordination Council
TOPIC
Private Sector a Critical Force in Driving the SDGs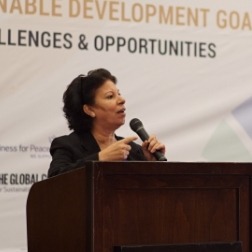 Azza Qasem
Freelance Gender Expert
TOPIC
SDG 5: The Importance of Women's Empowerment in the Workplace, Market Place and Local Community
If you would like to hear more about the Committed to Good Summit, sign up to the newsletter
Thank you for subscribing.
FEMALE FIRST
Find out more about CTG's commitment to women's
empowerment through employment in conflict settings.