Somalia Hamdi
Retail Logistics Consultant
A Day in the life of CTG Staff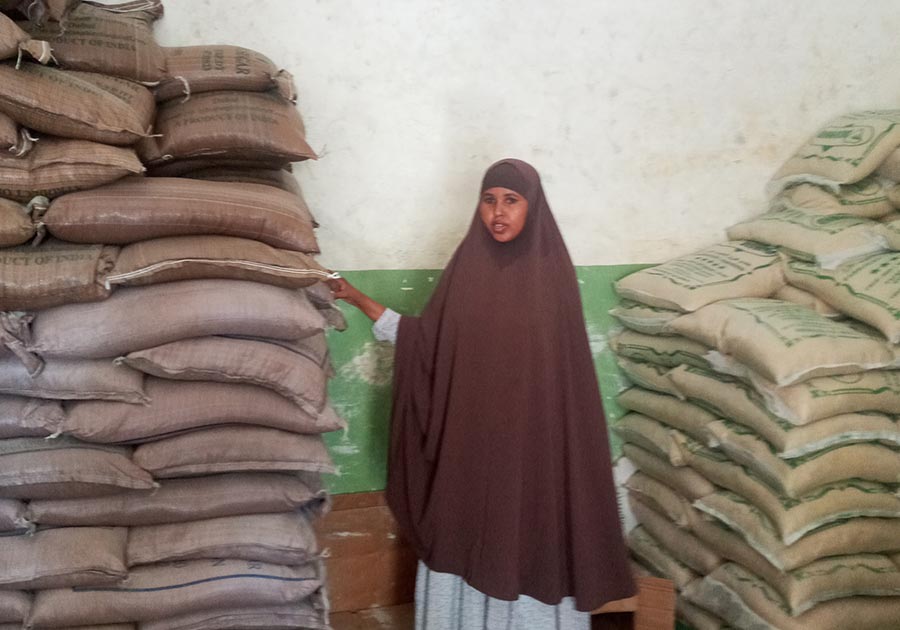 The e-shop is booming! And I'm so proud to be a part of its success.
Working with WFP on the roll out of their e-shop app has been a really satisfying project for me. My role as a Retail Logistics Consultant involves assessing the structure and capacity of the local retail network in Somalia and providing WFP with ongoing insight into the local commercial supply chain, the challenges and bottlenecks and opportunities for improvement. I also conduct shop visits to retailers who have expressed their interest to work with WFP.
With more than five years' experience working in the humanitarian sector, I've had exposure to working with different organisations and the opportunity to experience different roles. I've worked as a community health worker and also as a gender- based violence assistant in Dadaab camp.
The WFP e-shop is a digital food assistance system operated through an app. The user can buy food from their chosen WFP-approved retailer within their budget and the food is delivered to them. I had various responsibilities to ensure the project runs smoothly including training the retailers and the beneficiaries on how to navigate and use the platform.
Of course, there are some challenges; there is poor network coverage in some of the locations and some of the beneficiaries are illiterate. And then some of the communities may have a traditionally negative attitude towards this modern invention.
The e-shop is booming! And I'm so proud to be a part of its success.
It's empowering communities: beneficiaries are able to choose their preferred food items from the retailer who offers the cheapest price. And it's quick and safe, they can make an order without leaving their home.
As for my safety, I feel secure going about my job. I always research the security situation, but this is my home country, I know what to expect.
My family is really proud of my work as a humanitarian and I support then financially whenever I can. I think I'm an example of how education is the key to opening the door to prosperity, whether you are a man or a woman. Education is a life-long activity. As Albert Einstein said, 'Once you stop learning, you start dying.' This is just the beginning of my career; I know I can achieve great things.
Related stories from Somalia