Mali Afifa Habbassi
Operations and Quality Assurance Officer
A Day in the life of CTG Staff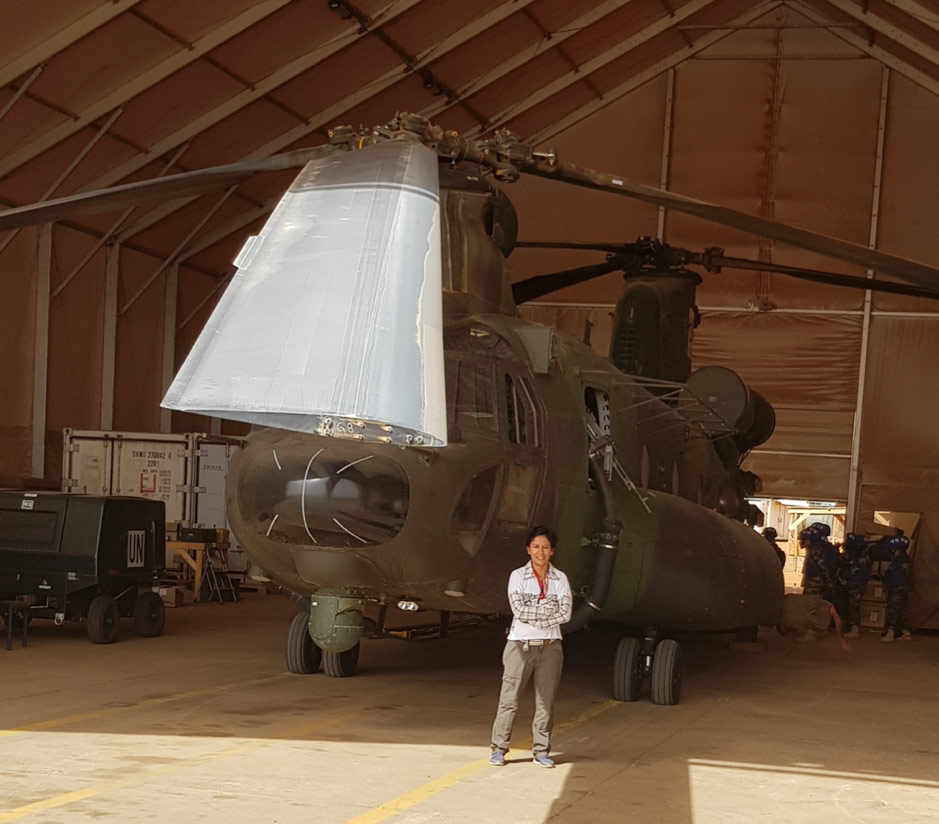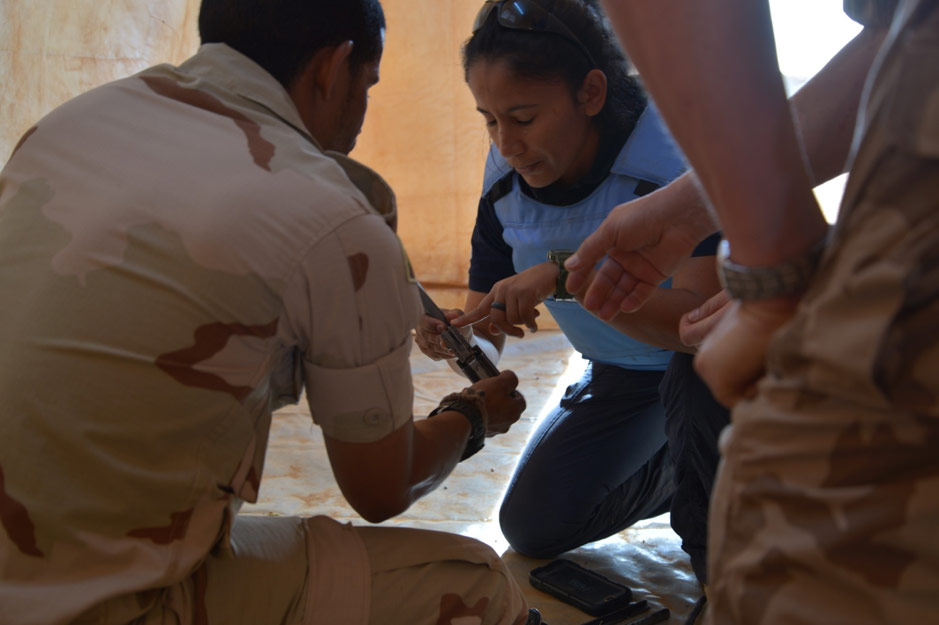 I've had a dream since I was a child to save lives through my work, and I am very happy and extremely proud that I am finally able to do that through CTG.
Before deploying to Mali, I served in the Tunisian Army. I have 14 years' experience in the military, including 1 year during which I was seconded to the Belgium Army to develop my technical skills with the intent of adding value to my home country's Explosive Ordinance Device capability. By tackling the Improvised Explosive Device threat in Mali, I believe I am enabling change. I have two primary qualifications – the first being NATO Improvised Explosive Device Disposal (IEDD) certification, with the second obtained in the field of engineering: relating to Weapons and Ammunition Techniques. Even though I have a university degree, I much prefer the 'hands-on', practical approach when it comes to teaching people how to save lives. This approach to my work gives me a level of satisfaction that no 'desk job' could.
Working in this environment is tricky because I'm surrounded by so many men. Before talking, I need to think carefully from different sides how it will be received. No one expects the instructor to be a woman, so they'd say to each other in Arabic "what does she know?", not realising I am not in fact a foreigner and understand the language. I just have to keep calm and smile, continuing to do my job, striving for self-improvement whilst always giving my best. There are not many women working in this field, in fact I am the only female NATO certified in Explosive Ordnance Device instructor in my country, and one of very few working out in the field. This is a man's world. Finding another woman with expertise in explosives and weapons would be hard work; however, if we were to find women interested in participating in training, I would gladly support them.
Every day presents a new challenge as I deal with various forces and cultures. My job involves liaising with CTG staff, the military, police, as well as civilian contractors. I need to navigate these diverse organizations who each have their own ideas on how things should be done in order to achieve my goal, to ensure good quality training.
The type of person suited to this work has to be extremely hard-working, smart, and above all,patient. You should also be sociable and have good communication skills. 90% of the people you are surrounded by are men, so if you're a woman, hard work and bravery is key.