Libya Aladdin Saad
Case Worker
A day in the life of CTG staff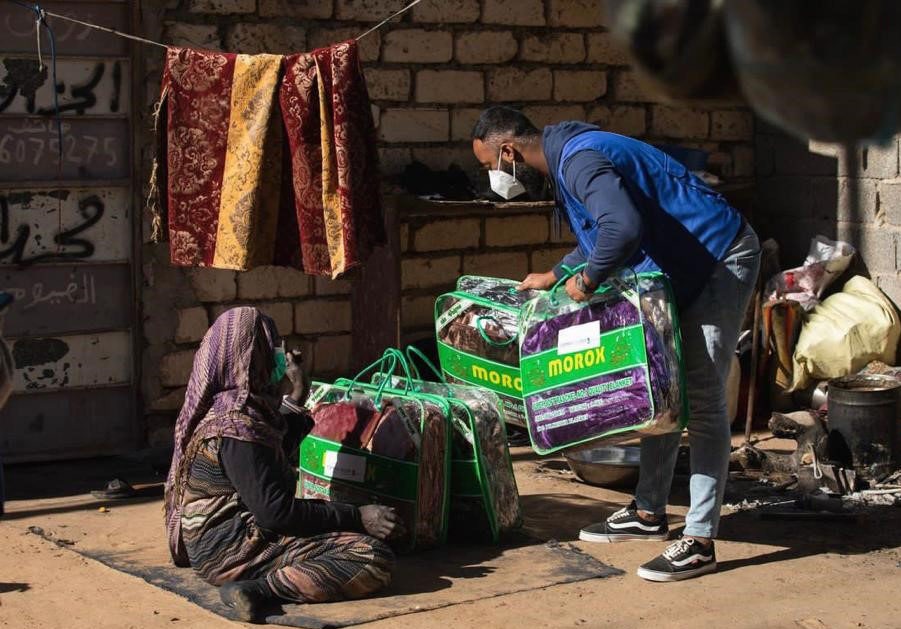 She ended up naming her baby after me. These are moments that make me feel happy to do this kind of work, knowing the beneficiaries are so appreciative.
MY DAY AS A CASE WORKER
My day-to-day job consists of registering migrants for the mapping process. This is how we become aware of the most vulnerable cases and provide them with the most appropriate assistance. We conduct outreach to provide assistance as some migrants live far away and in hard-to-reach areas, so they are not able to make it to our offices or pick-up points. We then conduct various awareness sessions both in the field and in the office and we highlight the risks and dangers of irregular migration and COVID-19 prevention methods.
A STORY THAT I WILL NEVER FORGET
There was one occasion that really made me proud to be a Case Worker and that's when I came across a woman who was in a very critical situation. She was sick and about to give birth. My team and I provided her with all the assistance she needed to make sure she gave birth in a safe and secure environment. She ended up naming her baby after me. These are moments that make me feel happy and delighted to do this kind of work knowing the beneficiaries will end up content and are appreciative of our work.
THE CHALLENGES FACED
Although being a Case Worker is a rewarding job, it also comes with many challenges. There are so many vulnerable people to assist and sometimes we cannot assist them all which is heart-breaking. We also face security issues out in the field with constant concerns about confronting gangs and bandits. I am grateful for CTG who help us to manage risk so that we can do our best to achieve our goals.
To do this kind of work you have to have good intentions and a passion for helping people. You will be faced with many difficult situations, and you have to be strong enough to know what to do in these cases and also to take responsibility for it.
MY HOPES FOR LIBYA
I love my country and feel bad about the current suffering, mistreatment, exploitation, injustice, and racism that people are being subjected to be it local residents or migrants. I wish with all my heart that the country quickly rises against its challenges and that there will be justice and equality for all.
I do my best to create awareness and be a positive influence in civil society. I also encourage and support more female participation and engagement in all fields, especially in the humanitarian field.