Yemen Lamees Hasan Al-Hamdi
Human Rights Field Monitor
A day in the life of CTG staff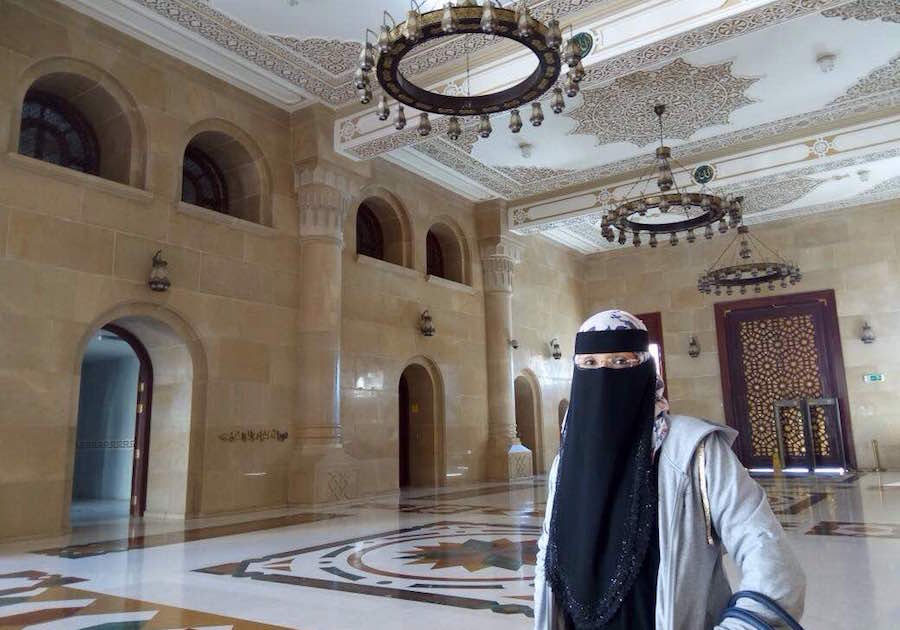 There was a big outcry at me becoming a lawyer, as here they say that being a lawyer is a man's job
My father was the Director of the Central Prison and, despite resistance from the community, he encouraged me while also warning that I had a very long road ahead of me and that I would face a lot of criticism. I was determined to show these traditional views needed to change around women in the workplace by proving that women can work and succeed in any industry.
My mother and siblings also encouraged me to pursue my career. My mother used to accompany me to work; she'd sit outside the court waiting for me to finish my planned meetings to ensure my safety.
I'll never forget the first day I started working at court. The president of the court was so surprised to see a female lawyer that he threw me out saying that women can't be lawyers and they belong at home. I tried repeatedly to convince him but he's never allowed me in his court.
They used to call me "the Adeni lawyer" – as my mom was from Aden, even though they knew my father is from Hadhramaut. They called me this to make a statement that no woman from Hadhramaut is allowed to work as a lawyer. This nickname stuck with me and doesn't really bother me. Most of the time it makes me feel proud that I'm capable of challenging a harsh and hateful society.
I insisted on pursuing my career as a lawyer and I started my first job with Oxfam, helping to protect women from domestic violence. I moved on to work with Yemen Women Union in Sanaa' in a project to protect under-aged women, with support from UNICEF. During that time, in July 2013, I was shot by a group of soldiers who attacked me while I was visiting a female prisoner who happened to be my client.
Working in a society that doesn't believe in women's right to work is extremely challenging.
I also teach women in Hahdramaut's University about women's rights according to the law. I wrote an article about one's right to obtain his/her mother's nationality by law with the support of Oxfam. This was also represented in the National Dialogue Conference. I also spoke about women's rights in an interview on Al Makla Radio.
Working in a society that doesn't believe in women's right to work is extremely challenging. Our society forces a lot of impediments on women that want to study and pursue a successful career, especially a society that's based on tribes.
For my work, I've had to travel outside the governorate and I always received criticism for being a woman that wanted to travel on her own. When I applied for a passport, one of the managers in home affairs refused to issue me one because I did not have a man to travel with. I never got the chance to travel because that same officer refused repeatedly to issue me a passport even though I discussed with him thoroughly my rights according to the law.
In February 2014, I established an institution that raises awareness about citizen's rights – especially women and children, with a strong focus on domestic violence. This institute presented several projects collaborating with international organizations that included Oxfam. In April 2015, the institute's properties were completely robbed.
I started working in the Office of the High Commissioner in 2015 as a civil monitor in Hahdramaut and Mahra. It was a new beginning and it felt promising to facilitate and enforce the law against those who abuse it.
Today, thanks to CTG, who I started working for in February 2017, I work monitoring and documenting the different human rights violations that are taking place in Yemen, such as violation to freedom of expression and violation to the right to life. I conduct regular visits to police stations, detention centres and prisons with the intent of monitoring the compliance with human rights standards in these places.
This work is not without it's challenges but today, in Hahdramaut, young women are starting to study and work in the Law Faculty. I feel so proud that as one of the first female lawyers here, I have encouraged and shown the way for these young women to succeed.
You too can make a difference by joining CTG. Apply to our job portal, here.
STORIES FROM
Middle East & North Africa